Contemporary American Fashion
American fashion when you're most yourself. Great pieces that work together to build or update your wardrobe for easy dressing options. Unscripted. Relaxed. Time for yourself. Time with friends. Go to: Daniel Rainn, Greylin, Faithfull, Blue Revival, Grayson, En Elly, Cloth and Stone, Layering Options, Jackets and Blazers

Drawing inspiration from a laidback Californian lifestyle, Daniel Rainn offers flattering, high-quality silhouettes including blouses, tunics, dresses, and more. With an emphasis on specialty fits, Rainn's modern, sophisticated, and utterly wearable designs are beloved by women of all stylistic sensibilities.
Even at a young age, Dora Lim felt at home in the world of design. After her parents started a manufacturing business, Lim quickly became fascinated by the art of making clothes and spent hours on the production floor observing the designers and seamstresses at work. Years later, she graduated from the Fashion Institute of Design and Merchandising in Los Angeles and launched her own line, Greylin. Each tailored, timeless garment showcases Lim's lifelong passion for clothing and design.
| | | |
| --- | --- | --- |
| | | |
| Greta Romper | Gila Mini Dress | Liguria Lounge Set |
| A comfy classic, this romper is our favorite pick for just about any of life's adventures - from hangouts at home, to picnics in the park. | Polyester, cotton, viscose | For a fabulously sporty ensemble, pair this matching chenille set with go-to sneakers and a cap. |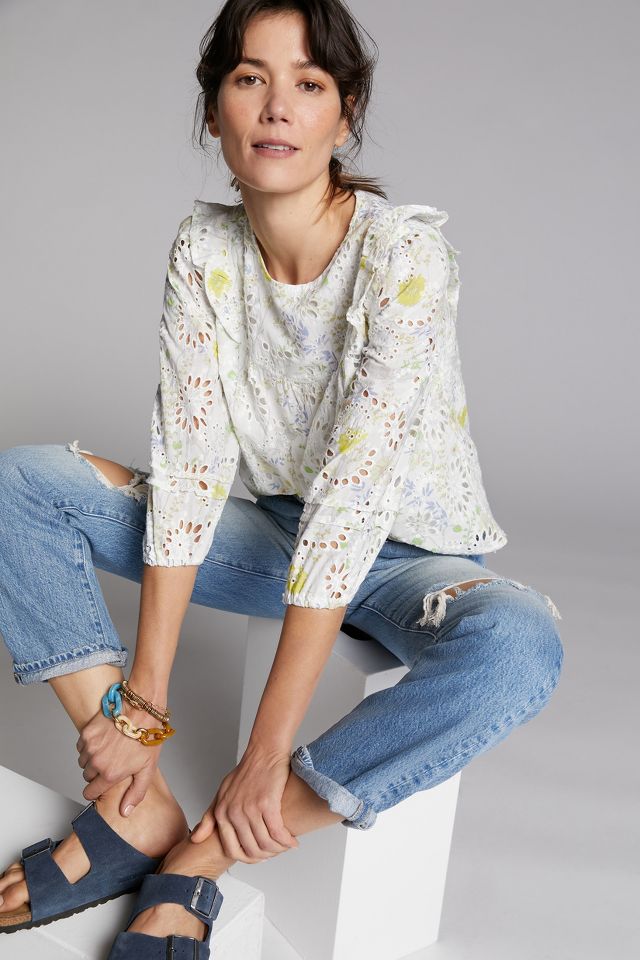 Piper Eyelet Lace Blouse
Delicate ruffles and a dreamy eyelet finish make this blouse a bohemian staple - no matter how you style it.
Designed with the modern traveler in mind, Faithfull pieces are feminine, flattering, and versatile enough for wanderlust-fueled adventuring. Prints are inspired by vintage textiles and antique markets from across the world, and each earth-toned garment is carefully produced using artisan techniques in Bali, Indonesia.
| | | |
| --- | --- | --- |
| | | |
| Faithfull Leopard Midi Skirt | Faithfull Sorrento Tote Bag | Faithfull Maisy Linen Buttondown |
| Cotton | Crafted from linen in a relaxed silhouette, this tote bag has us daydreaming of warmer days. Pack it for your next getaway, or use it daily to carry your essentials. | Lightweight and ever-so-versatile, this paisley-inspired buttondown is sure to make any outfit pop. Better yet? It makes a lovely match for your favorite slim jeans and sandals. |
Born from a love of ever-classic denim, Brooklyn-based Blue Revival specializes in edgy denim silhouettes with down-to-the-detail touches. From jumpsuits and skirts, to timeless bootcuts and skinnies, each Blue Revival style delivers uniquely sophisticated appeal - and a fit you'll have to feel to believe.
Shirting maven Audrey McLoghlin launched Grayson in 2019 with one particular focus - creating an impeccably tailored buttondown with a lived-in softness and a relaxed air. Aptly named "The Hero," the brand's sole design has a cape-like back pleat - the perfect top for conquering the day.
| | | |
| --- | --- | --- |
| | | |
| Grayson The Hero Buttondown | Grayson The Hero Buttondown | Grayson The Hero Buttondown |
| This crisp, classic buttondown pairs effortlessly with beloved denim, comfy joggers, and everything in between. | Lightweight and comfy, this buttondown is an effortless match for tried-and-true denim. | An easygoing take on the tried-and-true buttondown, The Hero is our favorite pick for pairing with go-to denim - think breezy wide-legs or classic skinny jeans. |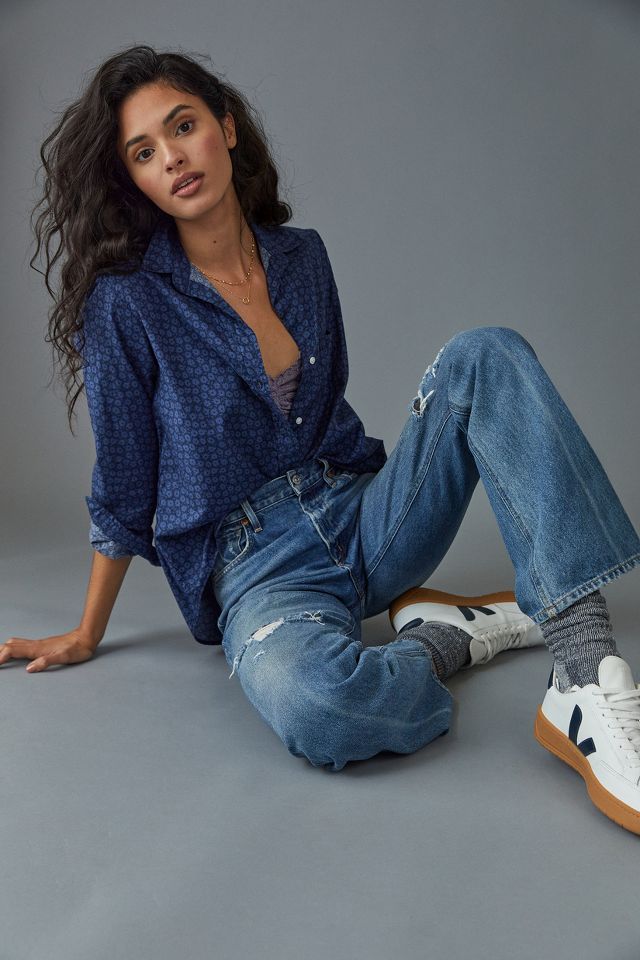 Grayson The Hero Buttondown
Easygoing yet polished, this buttondown styles perfectly with just about anything in your closet - think denim, utility joggers, and beyond.
| | | |
| --- | --- | --- |
| | | |
| Lynn Embroidered V-Neck Sweater | Deanna Seamed Tee | Gretchen Leopard Pullover |
| Adorned with sweetly embroidered florals, this eye-catching sweater brings color and cheer to your seasonal wardrobe - and makes a lovely match for slim jeans and go-to sandals. | This laidback tee features seamed details and ruffled trim for a dash of feminine flair. | This striking pullover features contrast-stitched seams for a modern twist. |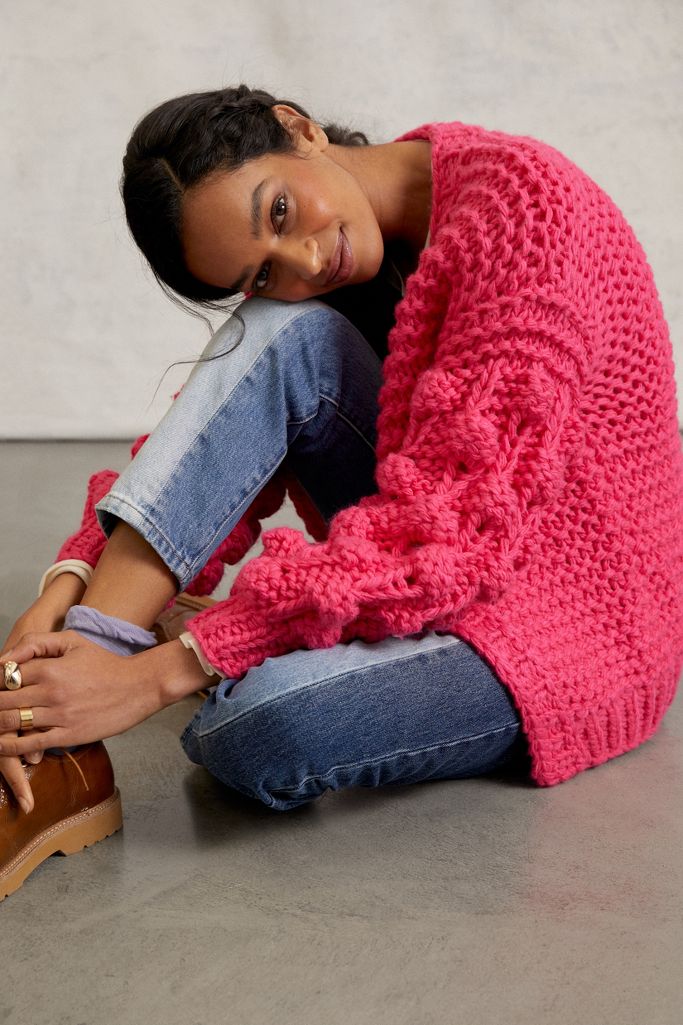 Pamela Textured Cardigan
Presently present-less for a loved one on your holiday list? You can't go wrong with this cozy cardigan, where textured embellishments offer dainty femininity and flair.
| | | |
| --- | --- | --- |
| | | |
| Yuko Cardigan | Rochelle Cable-Knit Duster Cardigan | Clementine Duster Cardigan |
| Inspired by classic loungewear, this easy-to-style cardigan brings cozy warmth and elegance to any look. | Accented with cable-knit sleeves, this cozy cardigan is a perfect layer for in-between seasons. | Rendered in an oh-so-sweet sherbet hue, this cardigan brings a hint of springtime cheer to your cool-weather wardrobe. |
| | | |
| --- | --- | --- |
| | | |
| Kimmie Ombré Duster Cardigan | Laura Cropped Hoodie Cardigan | Avery Colorblocked Cardigan |
| For those with a soft spot for all things bright and bold, this cheery layer is sure to invite a smile. | Whether layered over a tee and jeans or paired with your comfiest joggers, this cropped cardigan offers warmth and style in one easy silhouette. | This colorblocked cardigan is sure to brighten up grey winter days - and keep you cozy, too! |
| | | |
| --- | --- | --- |
| | | |
| Llani Pilar Wrap | Bubish Berlin Bolero | Linda Colorblocked Cardigan |
| With textural fringed trim and a soft, lightweight feel, this easy-to-wear layer adds bohemian elegance to your look. | Pop this feathery topper over your gown for a cold-weather ceremony or whimsical reception look. | Whether styled over a maxi dress or a tee and jeans, this colorblocked sweater lends a cozy touch to any look. |
| | | |
| --- | --- | --- |
| | | |
| Liberty Quilted Patchwork Jacket | Robbie Duster Jacket | Venus Neon Windbreaker Jacket |
| Our new favorite for spring, this quilted layer from Liberty is quilted cozy finish and trimmed with a patchwork-inspired motif for a nostalgic twist - well, the label's renowned for its prints, after all. | A striking abstract motif infuses this layer with polished, wear-anywhere charm - layer it over a sweater and utilitarian trousers for an effortlessly chic ensemble. | With neon accents for a dash of sporty flair, this layer makes for effortlessly stylish outfitting. |
| | | |
| --- | --- | --- |
| | | |
| Savita Jacket | Antonia Trucker Jacket | Jessa Duster Jacket |
| This so-soft layer has a feminine feel that contrasts beautifully with distressed denim or your favorite utilitarian joggers. | Relaxed and ever-so-stylish, this trucker jacket lends a bit of depth and dimension to everyday looks. | The perfect layer for the changing seasons, this sweetly printed duster boasts effortless style. |
| | | |
| --- | --- | --- |
| | | |
| Nora Quilted Jacket | Elmira Jacket | Avery Embroidered Kimono Jacket |
| With a timeless silhouette and a charmingly quilted finish, this jacket brings coziness and flair to everyday looks. | Playful stripes infuse this utilitarian layer with plenty of sweetness and charm | Adorned with striking contrast embroidery, this easygoing layer puts a stylish twist on just about any ensemble |
| | | |
| --- | --- | --- |
| | | |
| Carolyn Utility Jacket | Eleanor Kimono Jacket | Shoreside Kimono |
| Effortlessly chic, this jacket features a comfy fit and utilitarian touches that ensure it will be a staple for breezy days. | With a draped, easygoing fit, this kimono jacket features a striking botanical motif that delivers timeless sophistication. | Here, flutters of fringe along the shoulders and hem impart a sense of depth and dimension to this easygoing layer. |
| | | |
| --- | --- | --- |
| | | |
| June Gingham Cropped Kimono | Mason Camo Utility Coat | Galena Belted Blazer |
| Playfully puffed sleeves, a cropped silhouette, a textured finish - the list of things to love about this layer is endless. Try styling it with a tee and jeans for a casual ensemble, or pair it with a little black dress to bring a sweet twist to your date night look. | Form, meet function: This camo utility jacket offers au courant flair, with a delicate floral trim for plenty of feminine charm. | Cotton, polyester, viscose |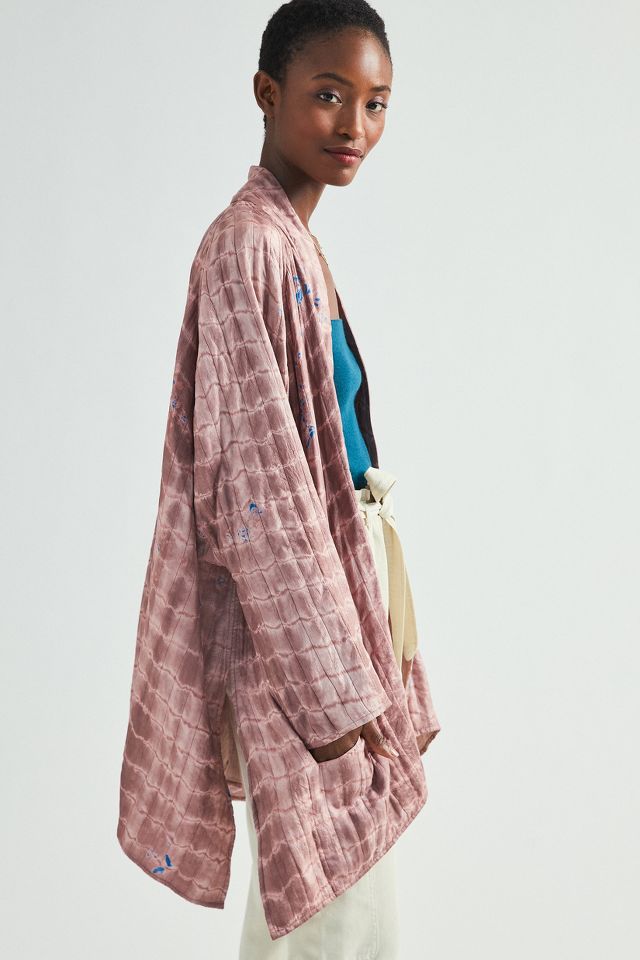 Kristen Tie-Dye Quilted Jacket
With a dreamy tie-dyed finish, this quilted kimono jacket is a breezy layering staple for the season. Throw it on over a knit tank and leggings to achieve a look of laidback sophistication.
Easy to wear, easy to love is the motto of the line Cloth & Stone. Each denim or chambray piece begins with an effortless silhouette, before being imbued with personal touches such as specialty washes, rich textures and seasonal hues.
Go to:
Add American-Luxury to your favorites