Gifts for Her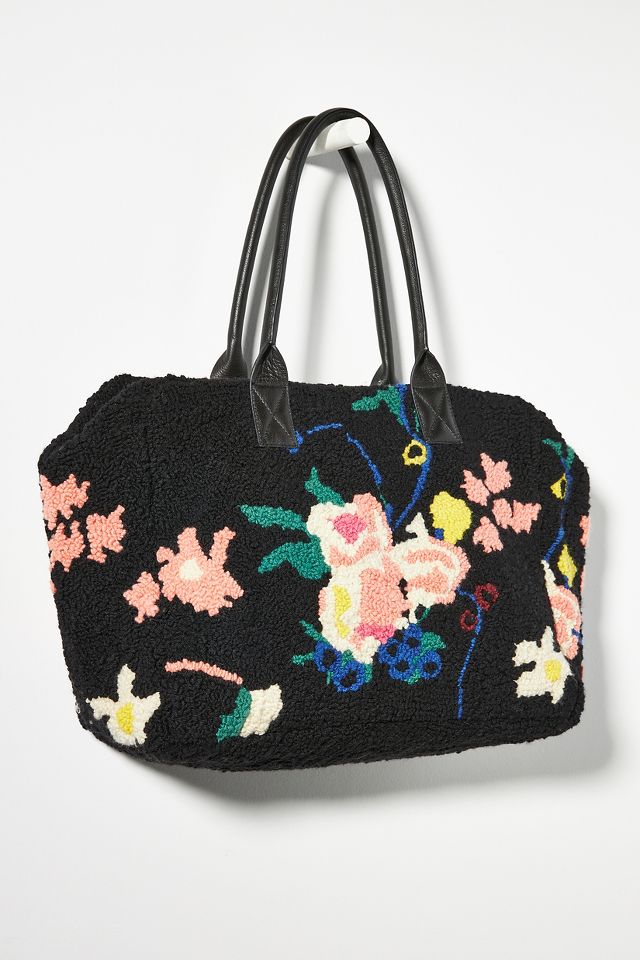 Emily Isabella Weekender Bag
New York-based artist Emily Isabella infuses her modern illustrations with expressionist and abstract undertones that recall the stirring works of Picasso and Chagall.

Lilio Bud Vases, Set of 3
Three gold-plated bud vases of varying heights that have a contemporary look. Use for a single flower on smaller tables or grouped together as an interesting centerpiece. The streamlined design has been created from a circular flat base and a tube with a subtle, angled lip. Made of brass. Three-piece set.

Calinda Round Vase
Ceramic vase. 18-karat gold detailing. 5.6"Dia. x 6.1"T. Made in Italy.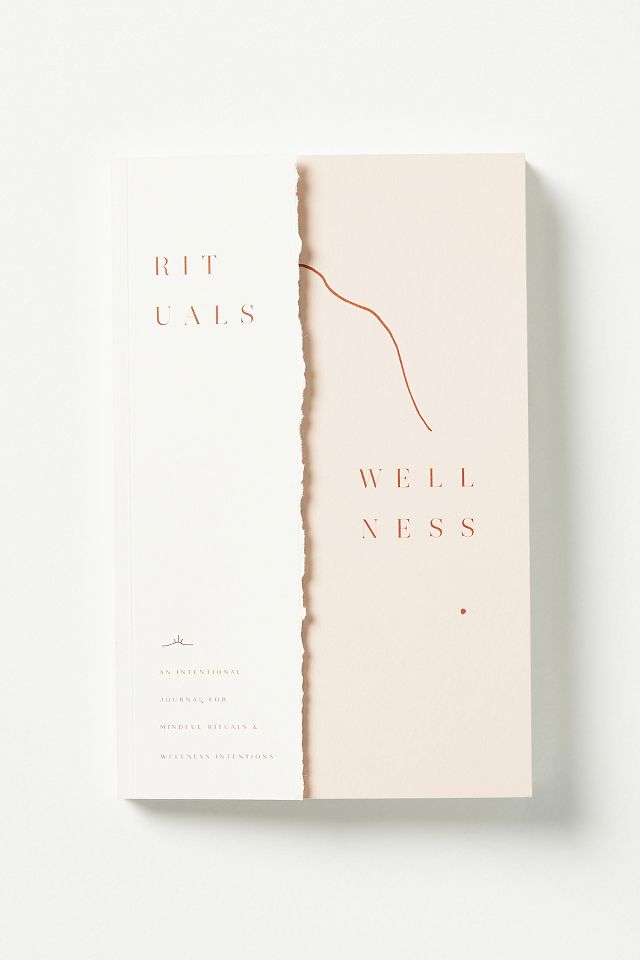 Wilde House Paper Rituals & Wellness Journal
Based out of San Luis Obispo, California, stationery studio Wilde House Paper uses recycled paper and sustainable materials whenever possible to bring its lifestyle goods to life. Mindful in design from aesthetic to eco-friendly materials, each product originates from an entirely unique work of art, providing a valuable addition to your curated lifestyle.

Darcy Daily Spiral Notebook
Perfect for planning out your day or jotting down thoughts and dreams, this spiral journal features 120 lined pages ready to be filled.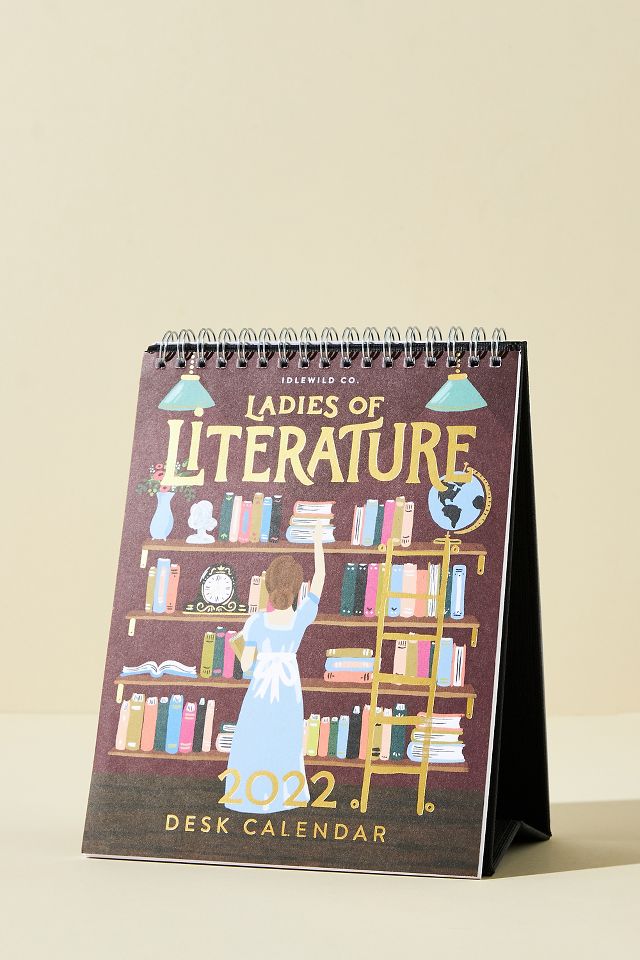 Idlewild Co. Ladies of Literature 2022 Desk Calendar
In 2010 at a pop-up craft fair in Brooklyn, Katie Gastley debuted the whimsical, hand-painted works that would become Idlewild Co.'s first collection of goods. Today, the artisan-made stationery and gift line has become a go-to source for delightfully fun correspondence with a hint of feminine flair.

"Estee Lauder: A Beautiful Life" Book
As a businesswoman, matriarch, and innovator, Estée Lauder was in a league of her own. From a humble background growing up in Queens as the child of Hungarian immigrants, Estée's ambition and hard work found her tremendous success, transforming a small skincare cream business she started in her kitchen into a worldwide portfolio of beauty brands. Ever principled and determined, her charming ebullience took her far— she was the first to harness the power of word-of-mouth advertising, and to realize that a free gift with purchase would do well to win her customer's loyalty.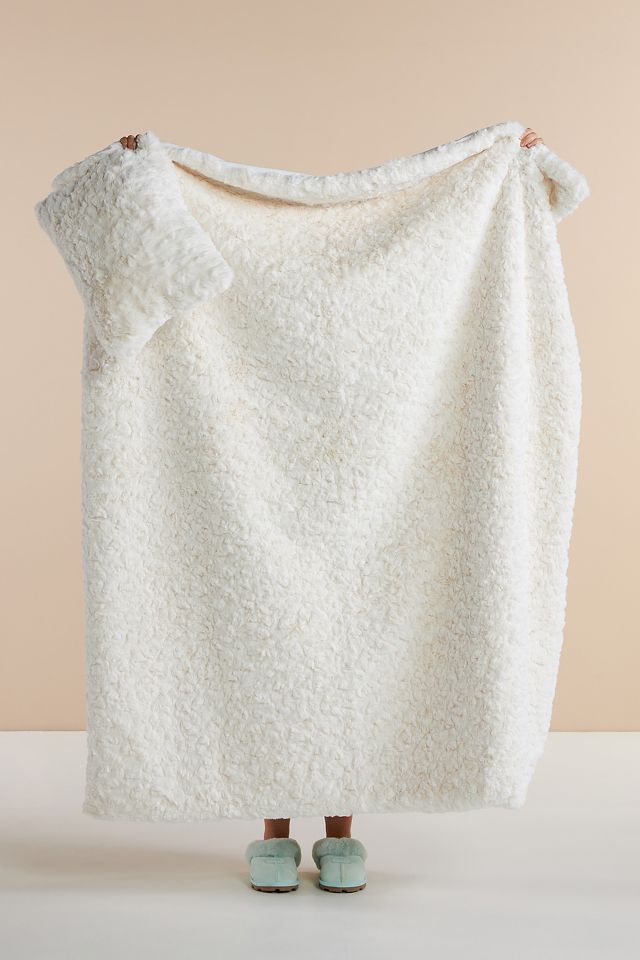 Faux Fur Blanket & Pillow Gift Bundle
The coziest gift of the season, this bundle includes a luxurious soft faux fur throw blanket and matching pillow - promising to keep you or any recipient warm all winter long.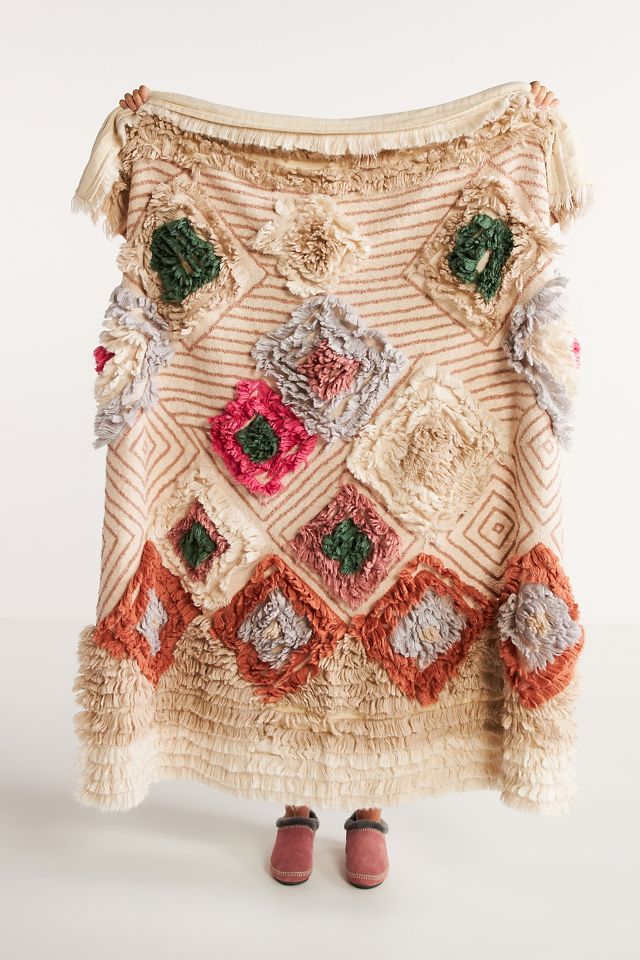 Textured Monika Throw Blanket
Featuring cozy, textured embellishments, this eye-catching throw blends beautifully within an array of decorative pillows.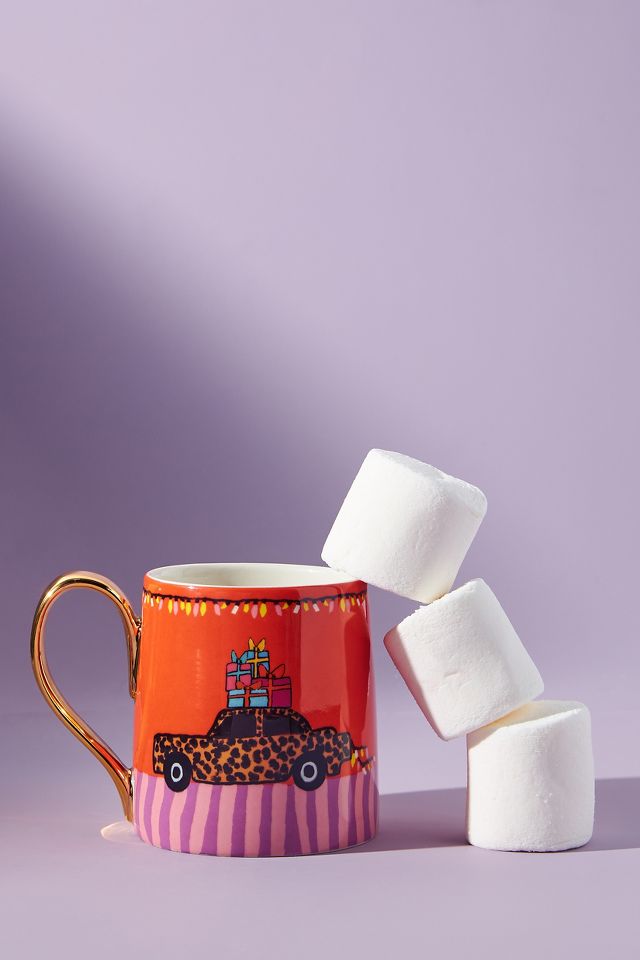 Kendra Dandy Gifts In Transport Mug
Designed by Kendra Dandy in collaboration with Anthropologie, this mug is the perfect vessel for enjoying hot cocoa and spiced eggog throughout the holiday season.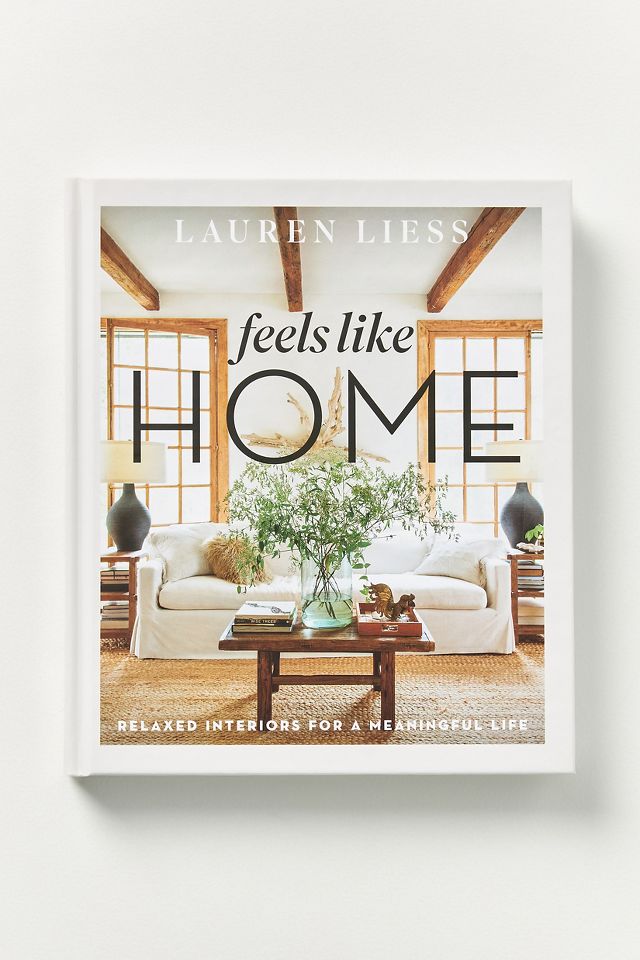 Feels Like Home: Relaxed Interiors For a Meaningful Life
The third design book from the TV and social media star and author of Habitat and Down to Earth, Feels Like Home explores the emotional connection that a home can have to a person's life.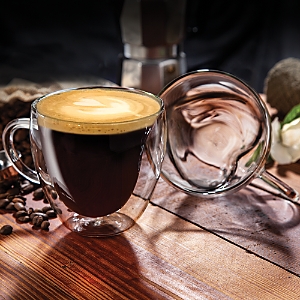 Godinger Double Walled Heart Coffee Mug, Set of 2
Double-walled design, featuring a heart-shaped inner wall, keeps your hands cool while you lovingly enjoy a hot cup of coffee or tea. Borosilicate glass. Dishwasher and microwave safe

Backgammon Game Set
This backgammon set is fun and fabulous. MacKenzie-Childs presents the classic game packaged in a cow hair-on-hide box. A perfect gift for those who like to make their moves with a bit of panache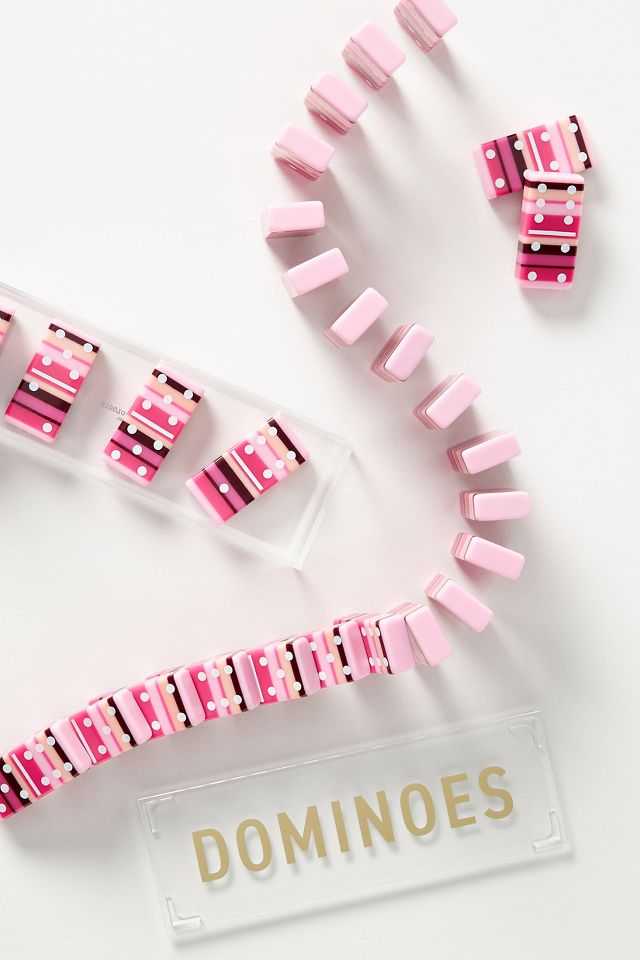 Rose Twist Acrylic Dominoes Set
A gift for the game lover in your life, this set of dominos features a modern twist on a classic design and comes housed in a display-worthy acrylic box.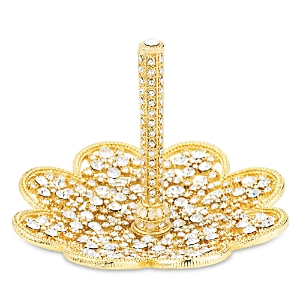 Olivia Riegel Gold-Tone Princess Ring Holder
The Olivia Riegel Gold-Tone Princess Ring Holder Cast pewter in gold-tone finish with hundreds of hand-set multi-sized clear European crystals

Dutch Floral Frame Composition, 8" x 10"
Frame is made of 14K matte gold plated metal. Light brown antiqued finish.

Night Bottle and Glass Set
Just as practical as beautiful, our Night Bottle and Glass Set is made from Italian art glass and is perfect for any bedside chest.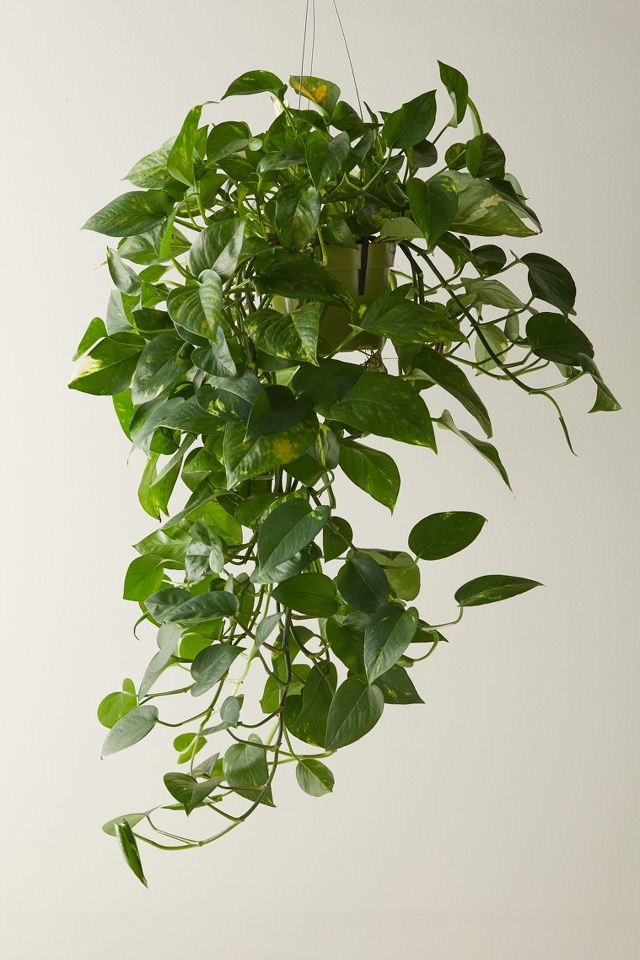 Pothos Plant
This cascading beauty prefers to sit on a ledge or hang from the ceiling so its long, leafy tendrils can be fully appreciated. The pothos are low maintenance plants and can grow to be about six to ten feet long over time. They're also easily propagated when pruning; simply place a cut stem (with a node) in water and wait for it to root.

Best Fishes Picnic Cooler & Pool Cups
Contents: printed cooler and set of six pool cups. Cooler with polyester exterior and insulated interior. Zip across top closure; double top handles. Pool cups: each holds 14 ounces. BPA, lead, and phthalate-free.

Calypso Stripe Cotton Makeup Discs
Reusable makeup discs are made of cotton. Includes seven discs and one storage pouch.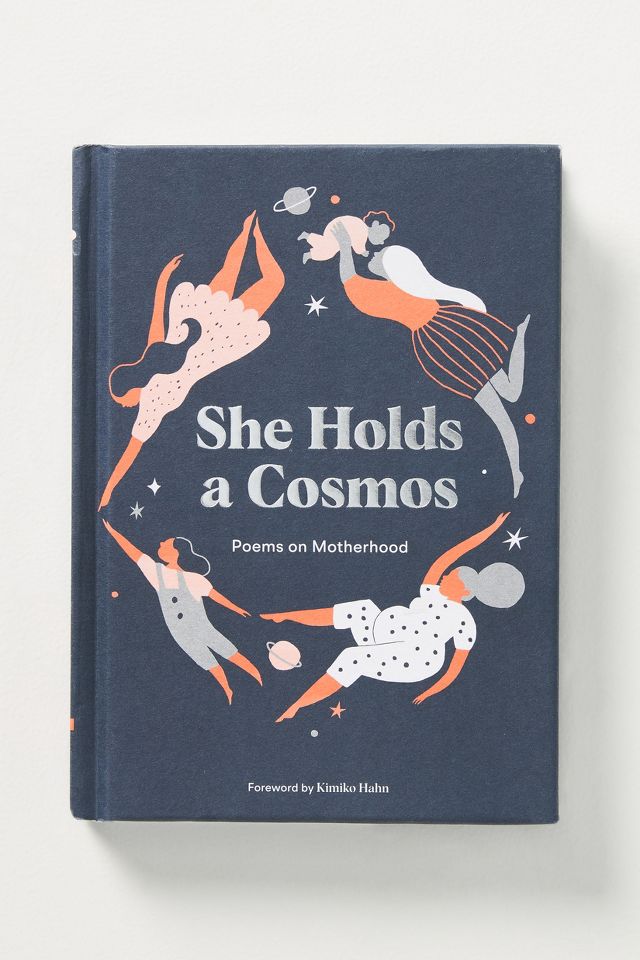 She Holds a Cosmos
The perfect gift for mothers of all ages and stages, this book features 25 beautifully illustrated and empowering poems.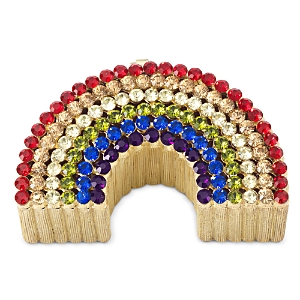 Olivia Riegel Rainbow Box
The Olivia Riegel Rainbow Box, a gold-tone finished cast pewter rainbow shaped box with hand-set multi-colored European crystals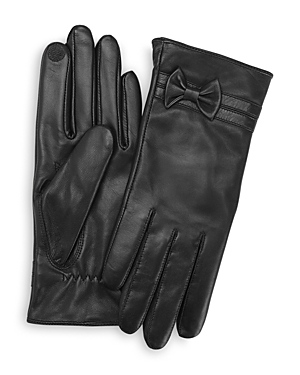 Royce New York Lambskin Leather Tech Gloves
Touch sensitive technology in fingers. Compatible with smartphone, tablets, e-readers and other touch-screen devices. Lined. Snug fit conforms to range of finger sizes. Comes in a signature ROYCE box or cotton dust bag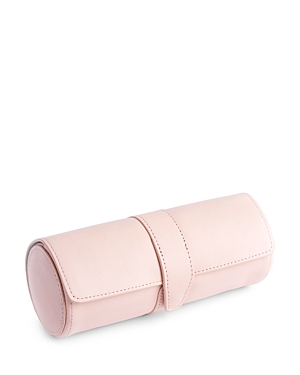 Royce New York Leather Travel Watch Roll
Sophisticated and practical travel storage for fine watches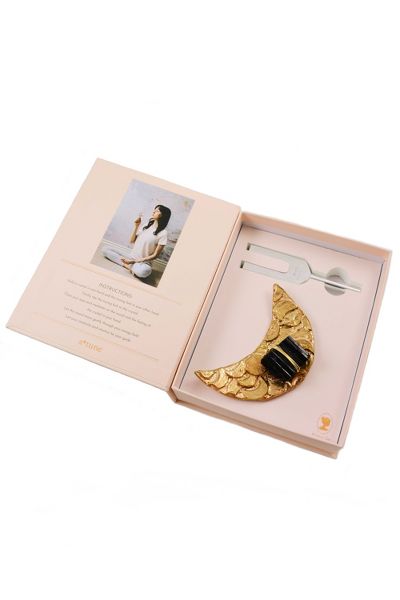 Ariana Ost Attune Sound Healing Crystal Dish & Tuning Fork Set
Attune yourself with tuning forks and sound healing! Ariana Ost crystal dishes paired with BioSonics tuning forks in lovely keepsake packaging. This is a beautiful hand sculpted third eye brass dish. Tapping a BioSonics tuning fork to a crystal will instantaneously bring your nervous system into harmonic balance. Allow your body to enter a deep state of relaxation channeled by this meditative frequency.
Gifts for Him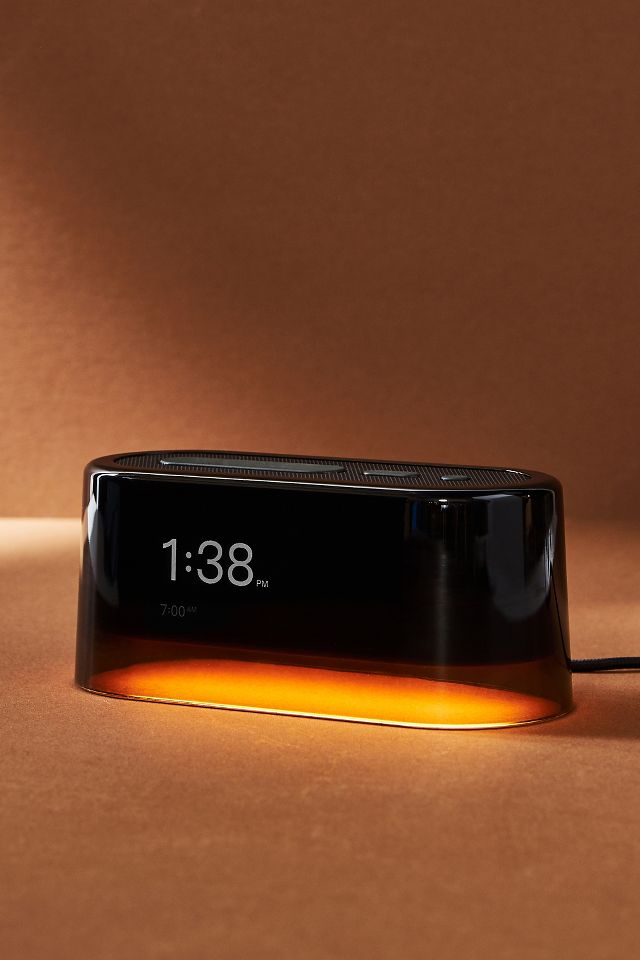 Loftie Smart Alarm Clock
This smart clock is complete with all the features you could need for a dreamy night's sleep and a gentle wake-up call.

Andy Warhol 300-Piece Lenticular Puzzle Bundle
Set of two 300-piece lenticular puzzles feature iconic. Andy Warhol images. Image is mounted on the box so you can preview images shifting from one colorway to the next. Approx. 9.5"L x 7.2"W x 4.4"T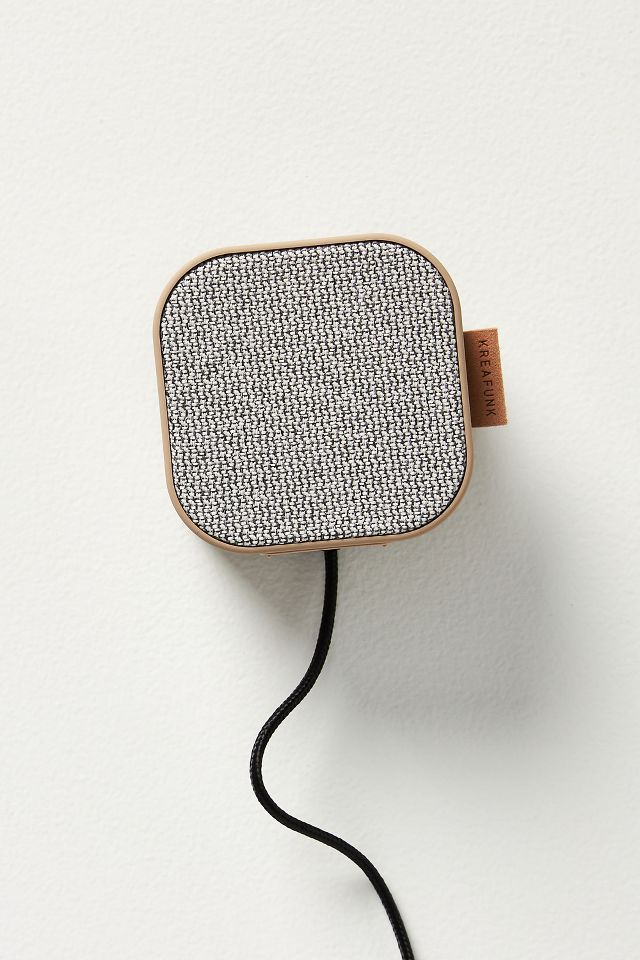 aCube Portable Speaker
This petite speaker is small enough to bring along with you on outdoor adventures - and is perfect for everyday use, too.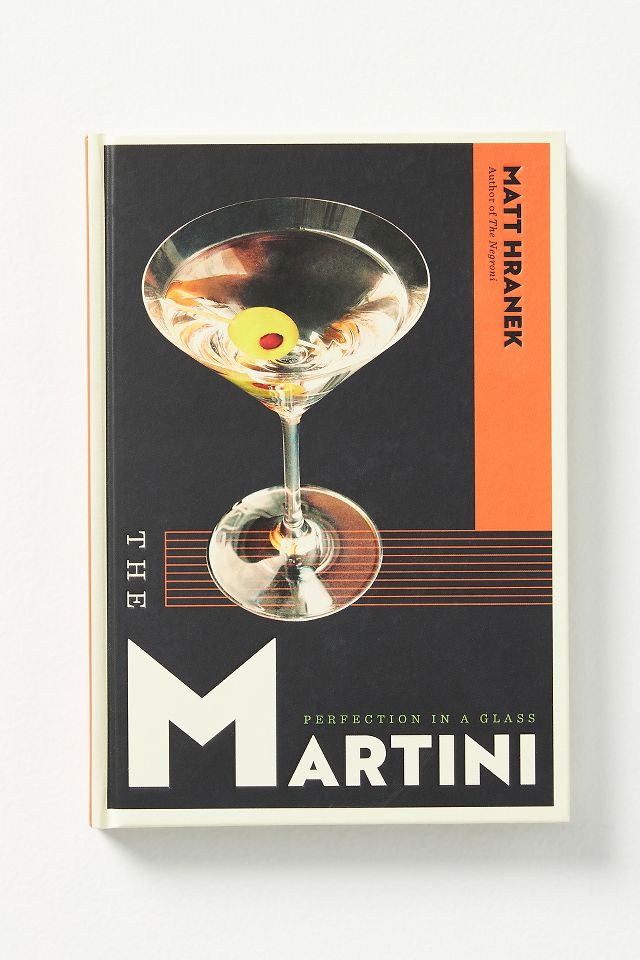 The Martini
Sophisticated, evocative, and delicious, the martini will never go out of style. Alongside stunning photography, discover the history, recipes, and tools that have made the martini a classic.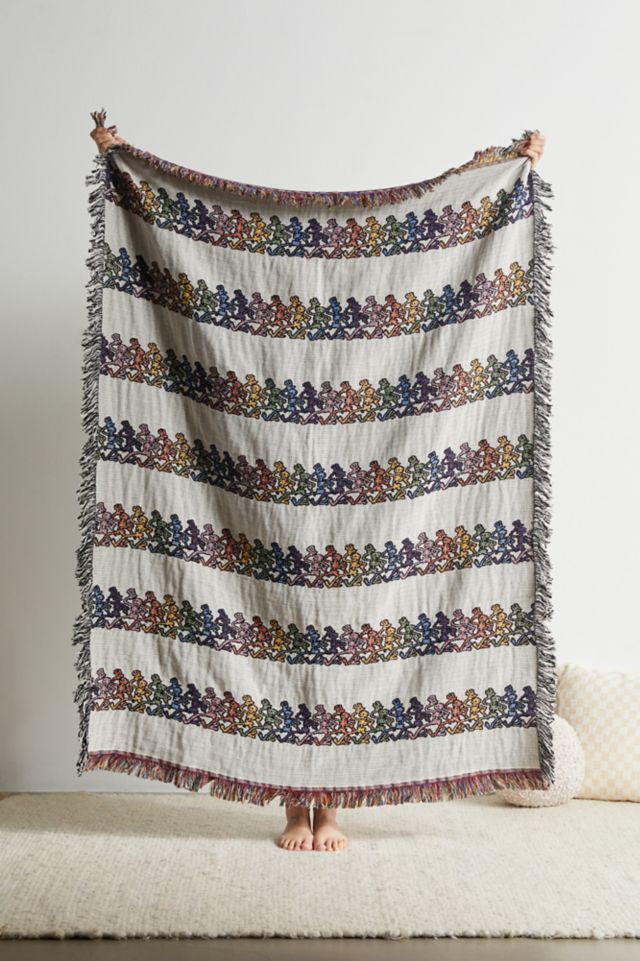 Slowtide Grateful Dead Skeleton Row Reversible Throw Blanket
Made in collaboration with Grateful Dead, curl up with this rainbow skeleton throw blanket by Slowtide. Trimmed with fringe and complete with a reversible design, this throw blankets adds the perfect cozy touch to your space. Meets OEKO-TEX® Standard 100 guidelines which independently test each component for harmful substances for textiles you can trust.

Wessex Mugs, Set of 4
Inspired by the finale gown Ralph Lauren the 2017 Women's collection runway show. This houndstooth pattern is a classic RL staple, featured throughout our various product categories. Hand-painted porcelain mugs. Dishwasher and microwave safe.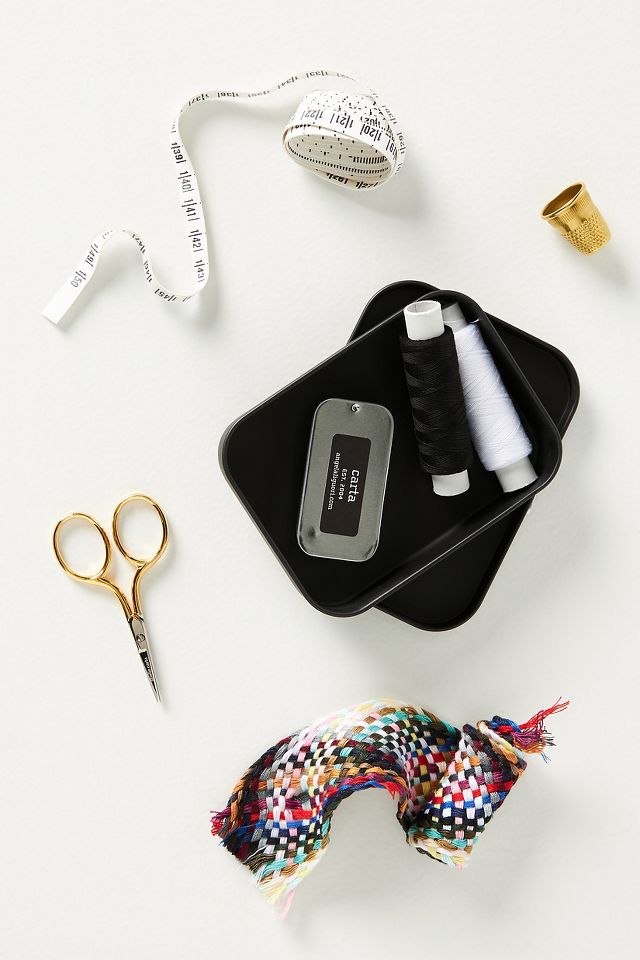 Travel Sewing Kit
This travel sewing kit comes with everything you need to mend in a pinch - and makes the perfect stocking stuffer for a sewer, artist, or designer.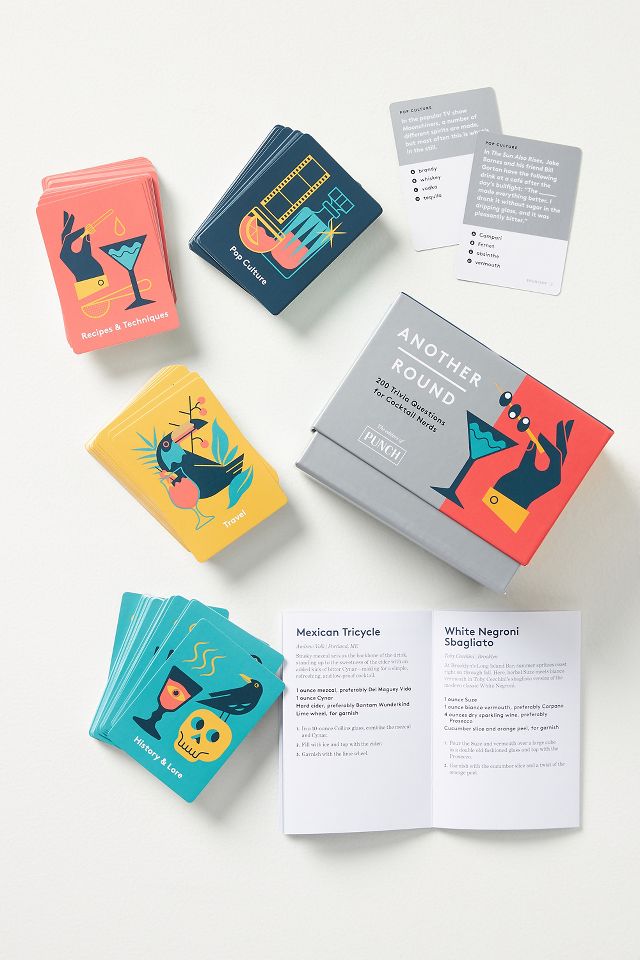 Another Round Trivia Game
Anyone who considers themselves a cocktail connoisseur will be put to the test with this trivia game that's sure to stir up fun at your next game night.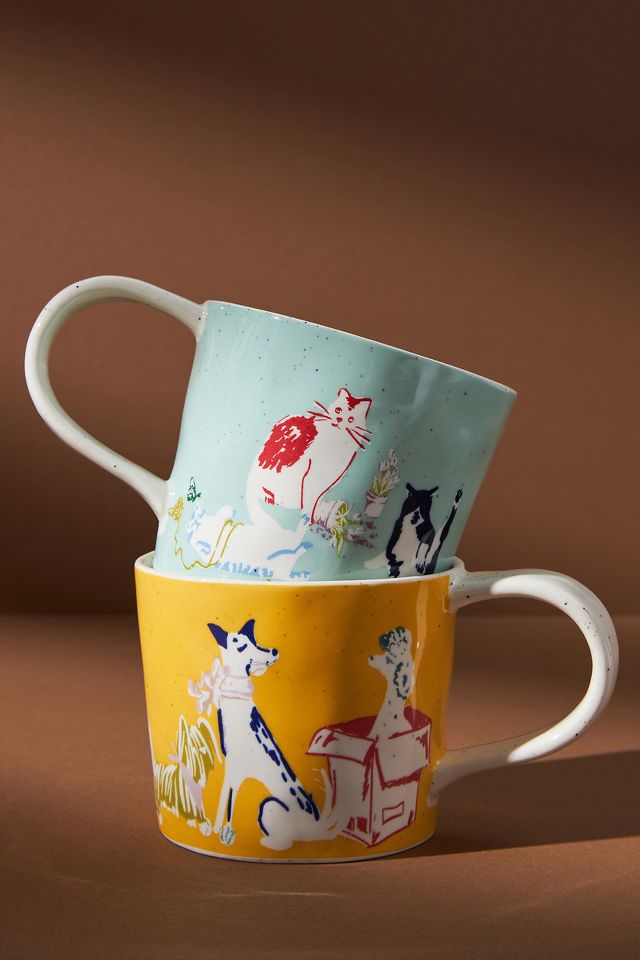 Pet Shop Mug
Decaled stoneware. Dishwasher and microwave safe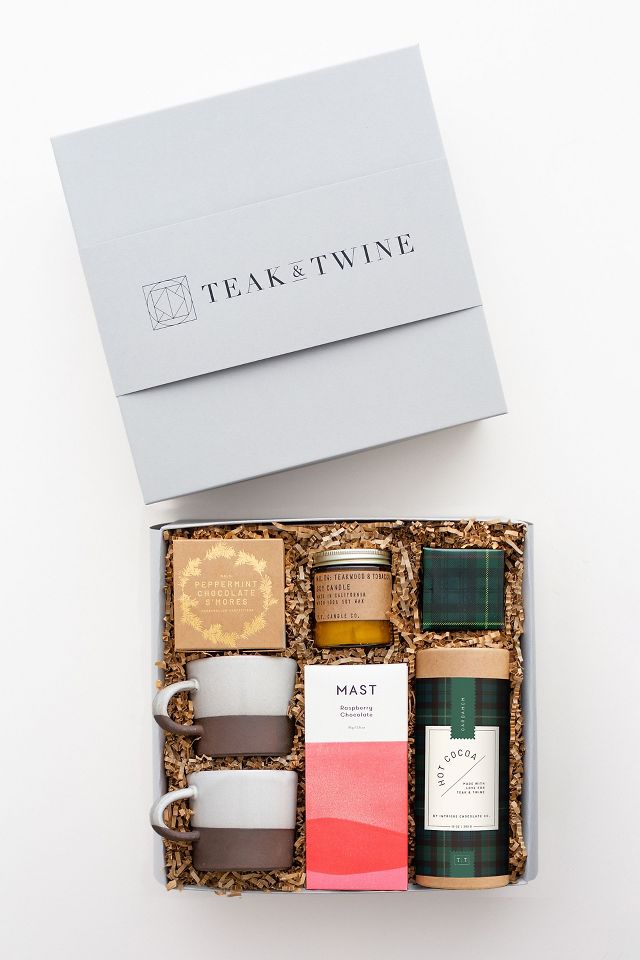 Teak & Twine The Hot Chocolate Box
There's nothing better on a cold winter day than a steaming cup of hot cocoa, but we've upped the ante with these artisan peppermint marshmallows by Malvi and a raspberry chocolate bar (because you can never have too many ways of eating chocolate!). And the star of the show in this gift is the cardamom hot cocoa by Intrigue Chocolate. The Hot Chocolate makes a perfect holiday gift, client gift or hostess gift.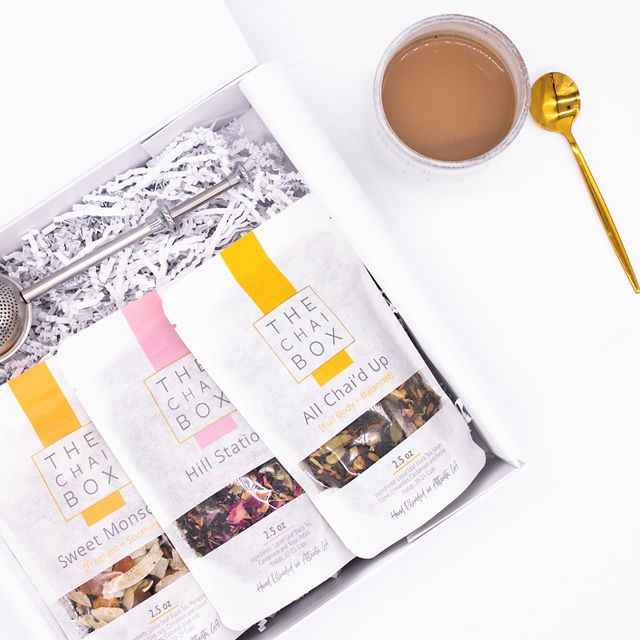 The Chai Box Best Seller Gift Set
The Chai Box is a sustainable and ethically sourced Chai company bringing our craft of traditional chai making to mainstream. We source our teas and single origin spices from small scale farmers in Kerala, India who have inherited their lands and have been cultivating spices from generations. Made with freshly picked spices and cultivated without any pesticides or added flavors rest assured you are drinking the best nature has to offer in you cup! All of our blends are inspired by different regions in India. Hope you enjoy them!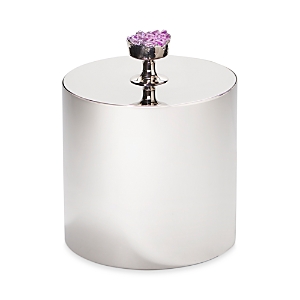 Anna new york Gemstone Ice Bucket
Topped by a pure silver-plated natural crystal druze gem and natural amethyst druze gem, each ice bucket is unique. Dimensions: 5.5"Dia. x 6.5"H. Stainless steel double-walled construction

Leather Wrapped Glass
Glass wrapped in croc embossed leather.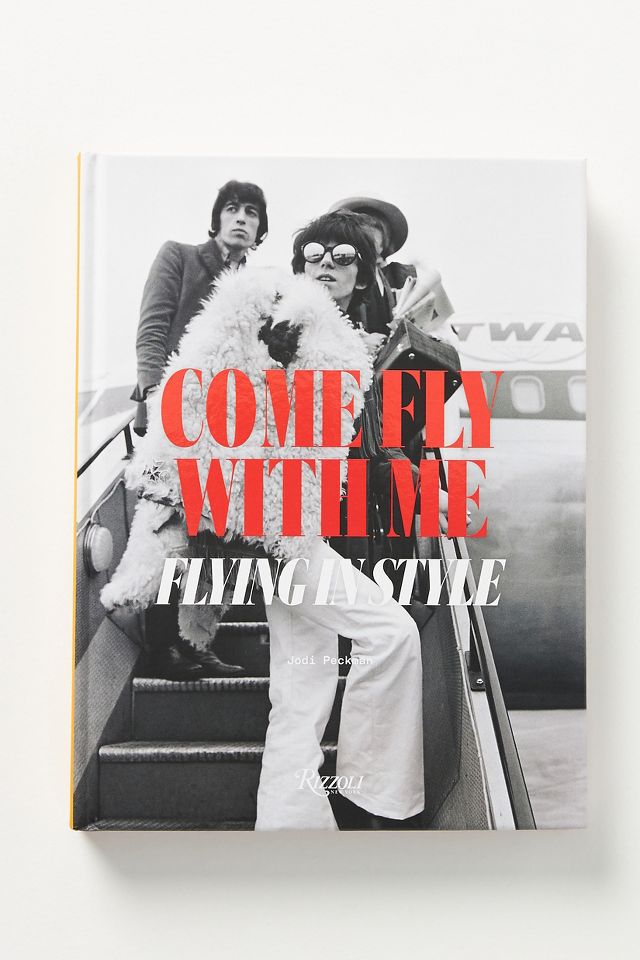 Come Fly With Me
Hardcover. 144 pages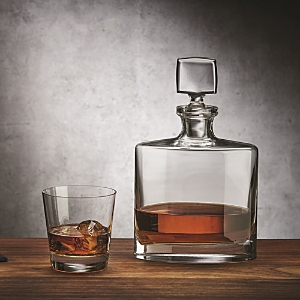 Nude Glass Square Decanter & Glass Set
A classic heavy-bottomed design is given a more casual, youthful twist, courtesy of the beautifully curved edges, the tapered sides and the sculptural stopper crowning the carafe.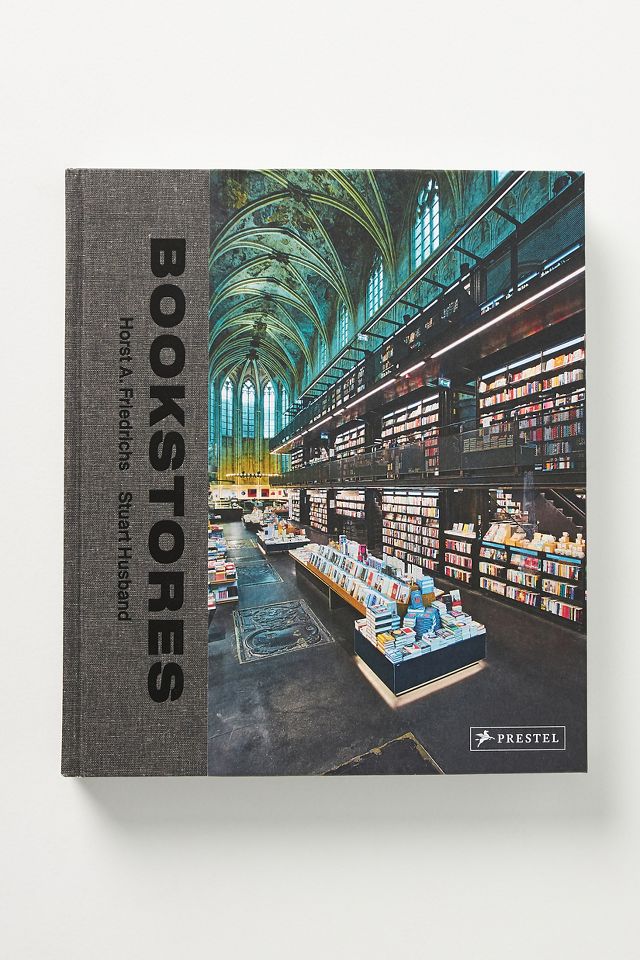 Bookstores
A charming gift for any literature lover in your life, this tome highlights a selection of the world's most memorable independent booksellers - from Baldwin's Book Barn in Pennsylvania, a five-story bookstore housed in a dairy barn - to Porto's Livraria Lello, featuring a vaulted Art Deco interior that enchants all who behold it. In addition to the book's impressive photography, readers will enjoy detailed write-ups on the noteworthy features of each unique destination.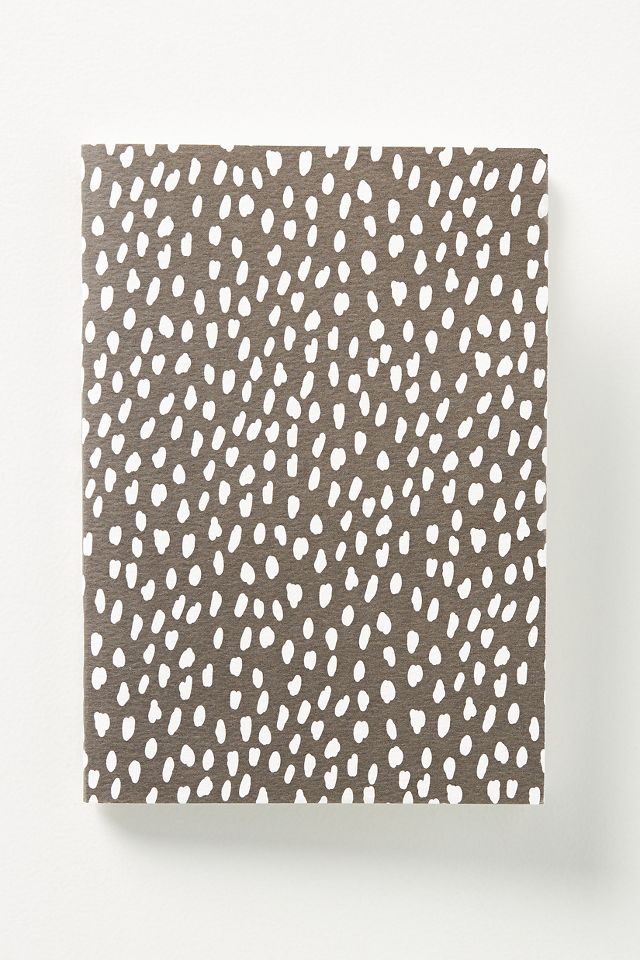 Dash Notebook
The perfect stocking stuffer for a writer or dreamer, this notebook comes with 100 pages of beautifully smooth, lined, music sheet paper.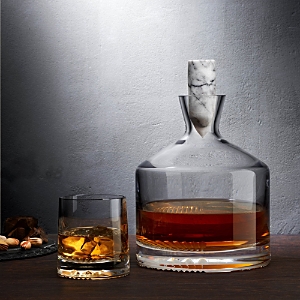 Nude Glass Alba Decanter & Glass Set
With its name derived from the Gaelic word meaning Scotland, the Alba set pays tribute to the spiritual home of whiskey.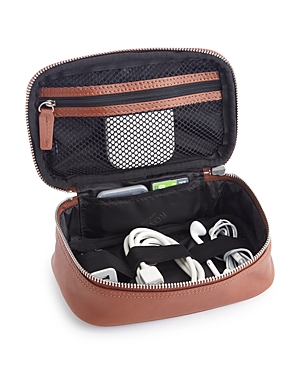 Royce New York Leather Tech Accessory Travel Storage Case
Convenient storage for tech accessories including power banks, adapters, laptop chargers, portal batteries, USB cables and headphones

Fort Box
Our Fort Box is made from mango wood with a distressed white finish and features nickel finished iron embellishments.

Blue Agate Tray
Handcrafted tray made of natural agate stone with gold-tone coated stainless steel handles. Approx. 14.3"L.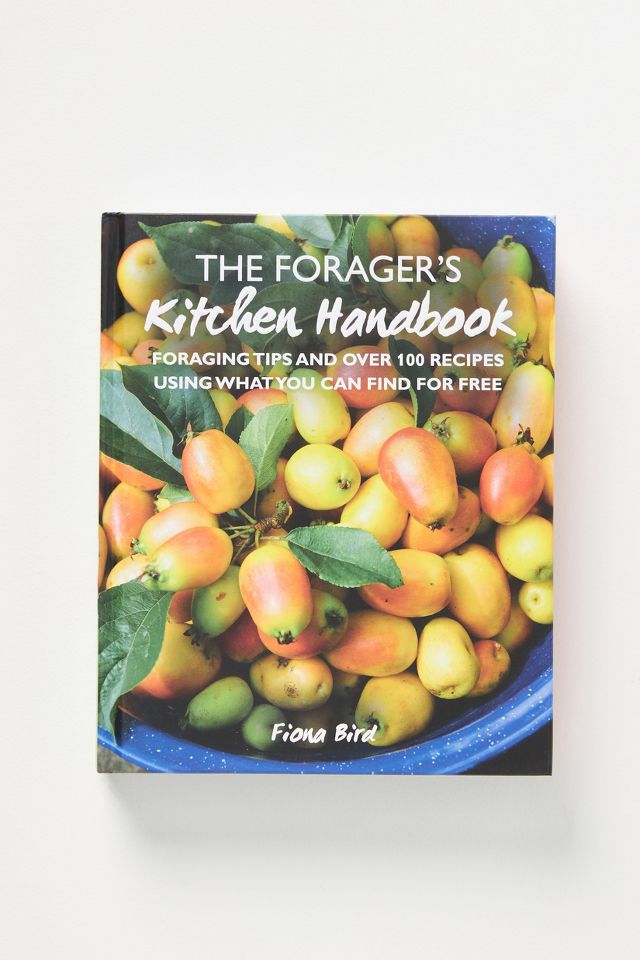 The Forager's Kitchen
A compendium of recipes centered around foraging, this book teaches you how to bring the scents, tastes, and colors of the outdoors to your dinner table.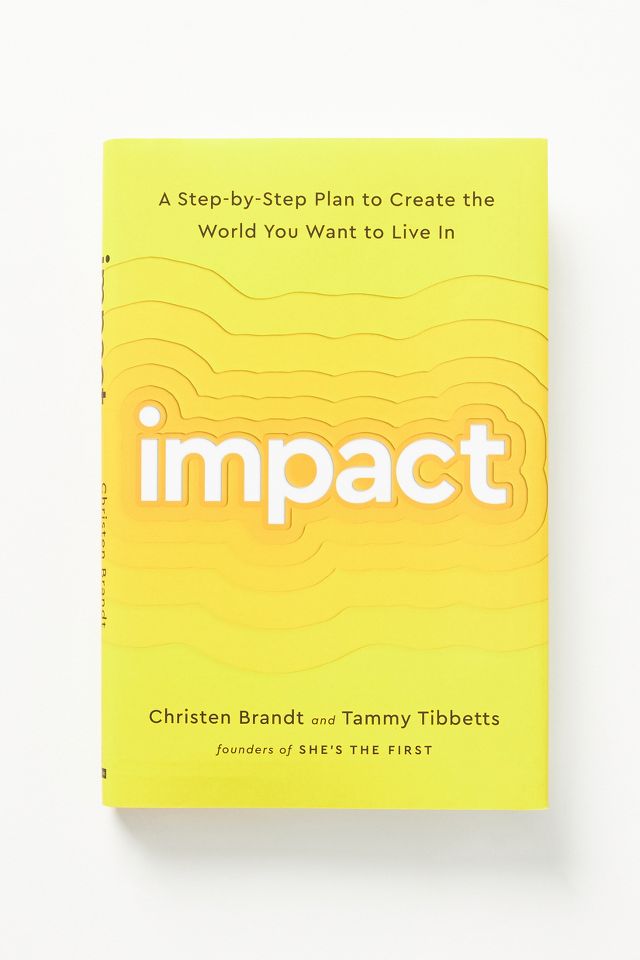 Impact
Do you want to make a difference but feel too overwhelmed to know where to start? Ready to unlock your potential, this book shows you how to apply your unique set of skills to a bigger, greater purpose.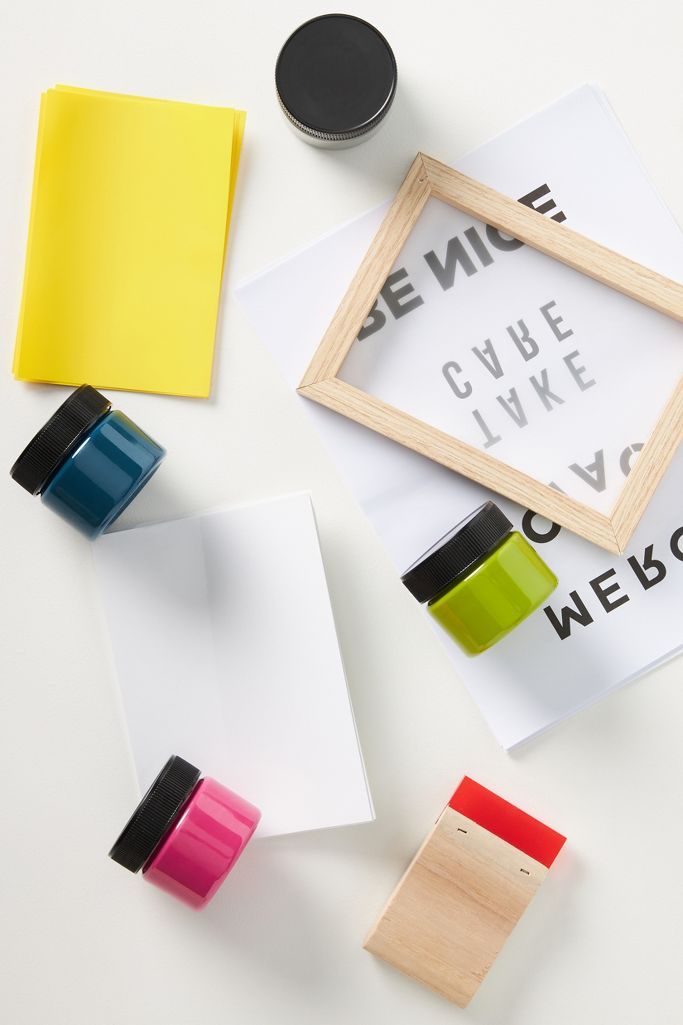 DIY Screen Printing Kit
It's always a good time to learn a new craft, and this DIY kit comes with all the essentials you need to begin screen-printing at home. Includes one composite box, one mesh screen, one squeegee, four paint colors, eight sheets of adhesive transfer sheets, and six paper designs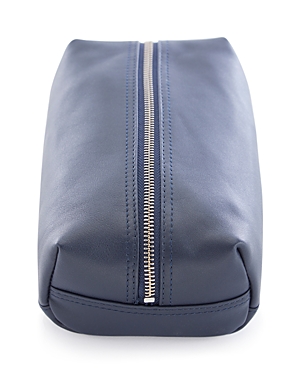 Royce New York Leather Compact Toiletry Travel Bag
Dimensions: 8"W x 2"D x 5"H. Zip closure. Interior compartment. Comes in a signature ROYCE box or cotton dust bag. Sized to complement luggage and other travel bags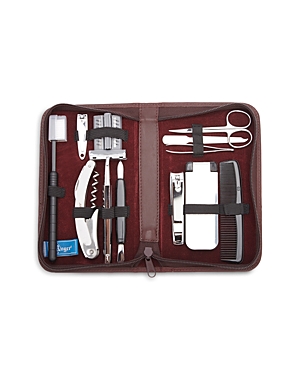 Royce New York Leather Travel & Grooming Toiletry Kit
Kit includes razor with twin-pack blades, nail clippers, corkscrew/knife combo, toothbrush, nail file, comb, tweezers, scissors, pusher and shoehorn/lint brush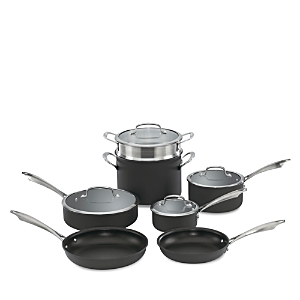 Cuisinart Ds Anodized 11-Piece Cookware Set
Prepare new recipes and flavorful standbys with Cuisinart's versatile cookware set, featuring ergonomic handles, durable hard anodized construction and tempered glass lids to lock in flavor.
Gifts for Them

Sweets Jar with Courtly Check Lid
Glass jar with courtly check lid. Made of steel and brass. Approx. 5.25"L x 7.3"W x 6.4"T. Made in USA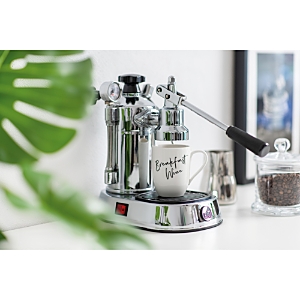 Statement Mug
Adding a bit of whimsy to your day, this statement mug collection features striking black handwritten-style messages set against premium porcelain. Villeroy & Boch has been creating premium tableware since 1748. This product is proudly made in Germany. Dishwasher and microwave safe

Hotel Collection His or Hers Robe, 100% Turkish Cotton
Couple up in comfort with the His or Hers robe from Hotel Collection. Experience the ultra-soft hand of these absorbent robes with contrast letter embroidery—a perfect gift for any couple.

Ultimate MicroCotton® 6-Pc. Towel Set
Experience a new level of luxury with the Hotel Collection MicroCotton® towel set. Ultra-soft and extra-absorbent, these towels make a blissful addition to your bath.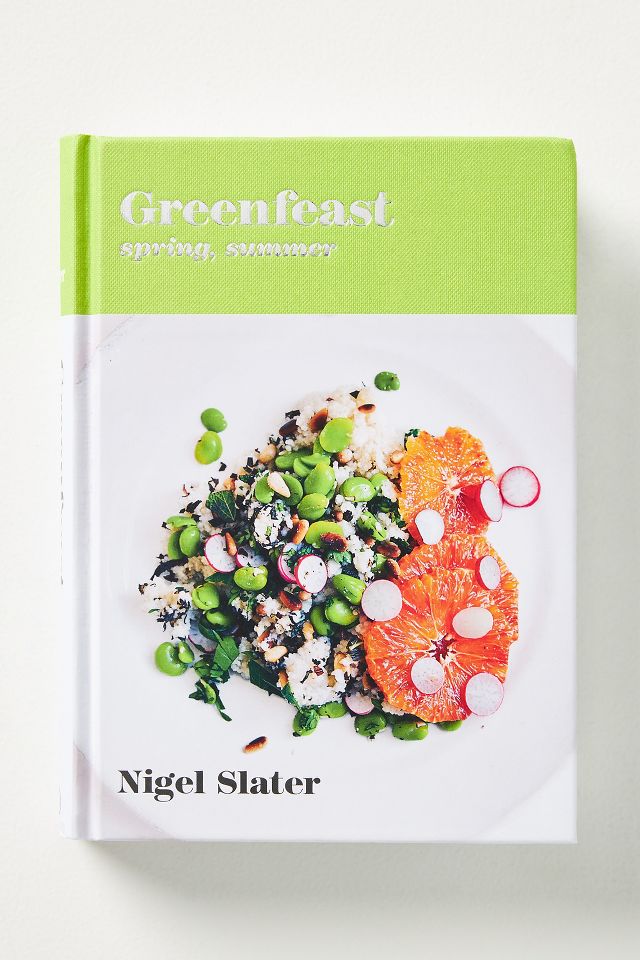 Greenfeast: Spring, Summer
Featuring more than 100 recipes for plant-based dinners, this cookbook by Nigel Slater pays homage to the warmer months, using fresh ingredients grown during the spring and summer.

Atlas Lenticular Puzzle & Notebook Set
Lenticular 300-piece puzzle and notebook set. Includes puzzle insert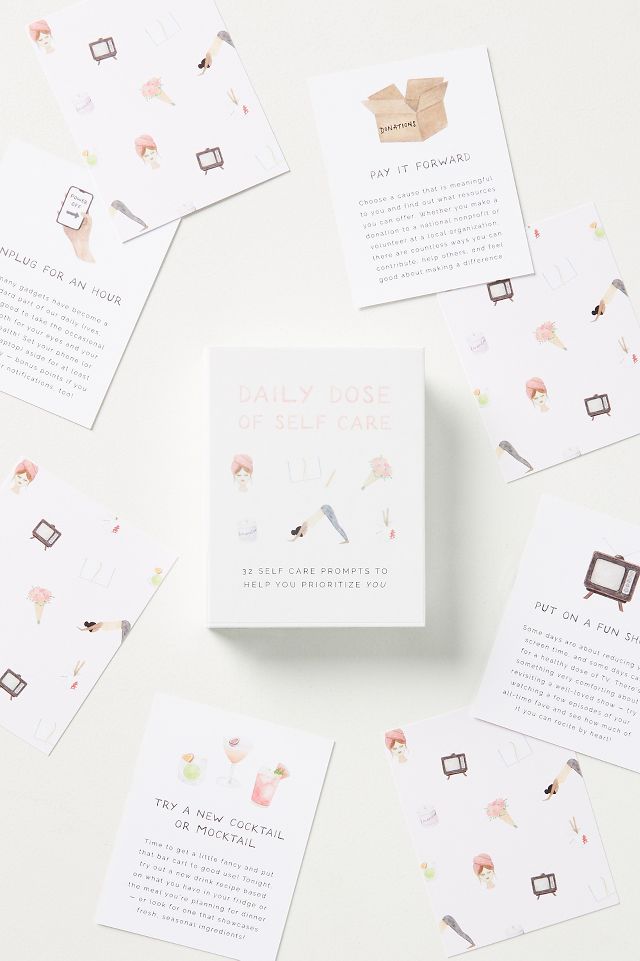 Daily Dose of Self Care Card Deck
This charming deck features illustrated cards with simple prompts for small acts of self-care. Perfect for the one who's always on the go, every card has a quick and easy activity that helps you take a moment to prioritize yourself.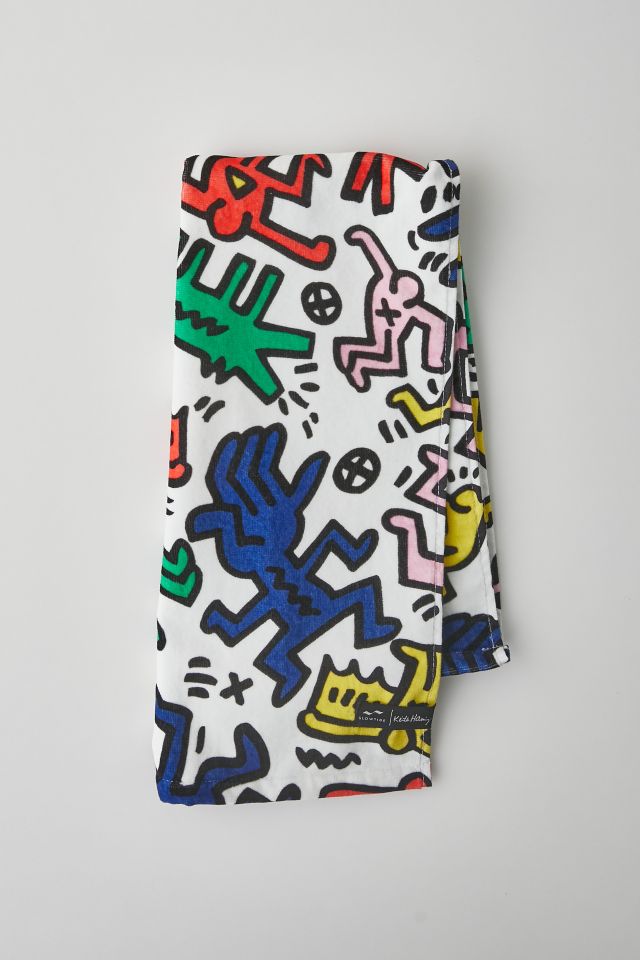 Slowtide Keith Haring Burrows Hand Towel
Topped with the iconic motifs of Keith Haring, this colorful hand towel by Slowtide adds a bright touch to your bathroom or kitchen. Made from looped cotton terry.

Giant Paperclips, Set of 2
Founded in 2003 by husband-and-wife team Ted Vadakan and Angie Myung, Poketo is a lifestyle brand born out of a desire to infuse the everyday with aesthetic intentionality, offering a careful curation of design-conscious goods meant to cultivate creativity.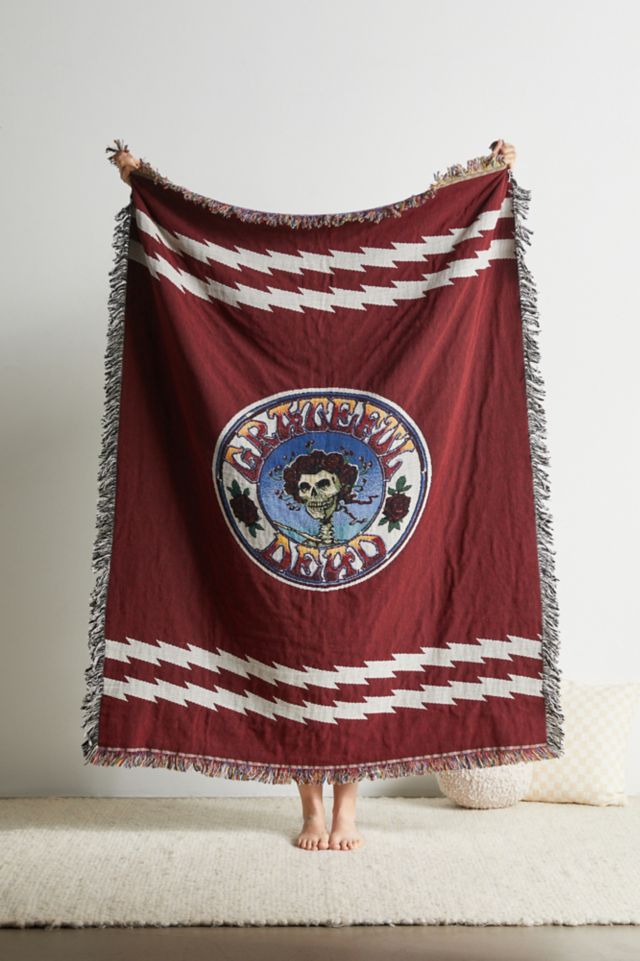 Slowtide Grateful Dead Mouse Reversible Throw Blanket
Get cozy with this reversible Grateful Dead themed throw blanket by Slowtide. Designed with comfort and luxury in mind & trimmed with fringe, this throw blanket makes a perfect & warm statement piece. Meets OEKO-TEX® Standard 100 guidelines which independently test each component for harmful substances for textiles you can trust.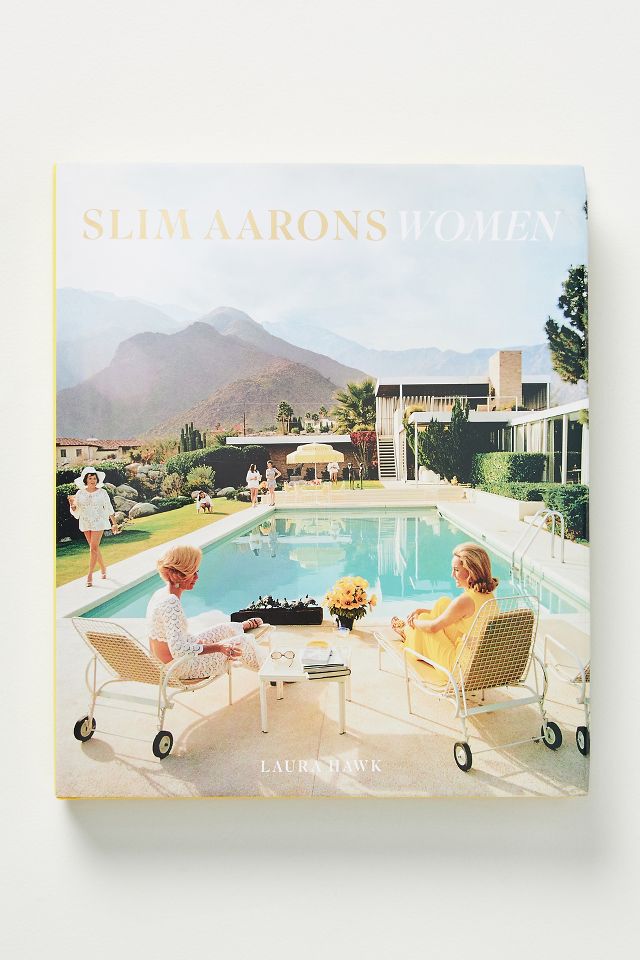 Slim Aarons Women
Hardcover. 240 pages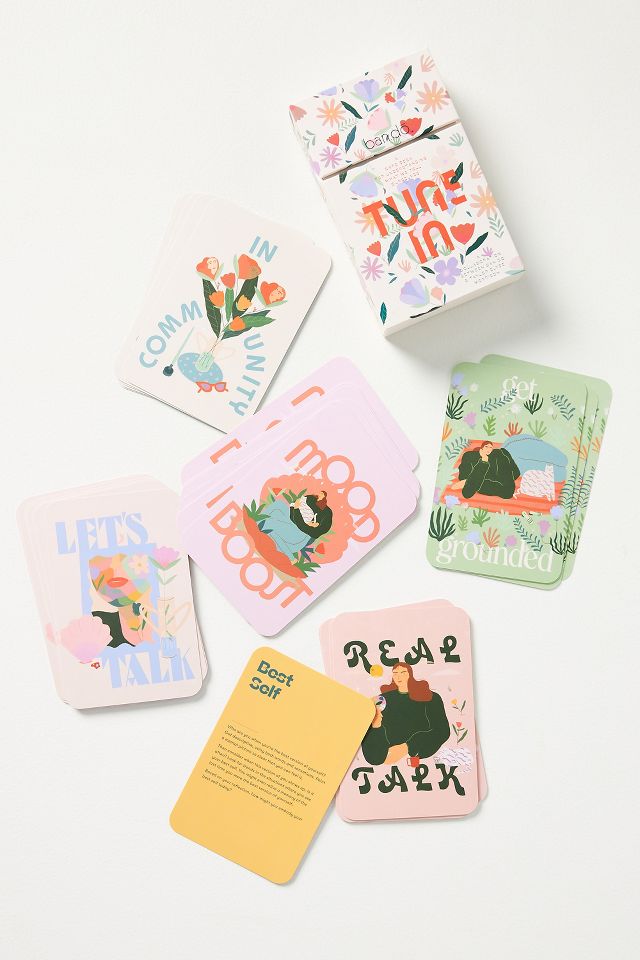 Tune In Wellness Card Deck
Featuring beautiful illustrations, these cards feature helpful tools and insights on how to understand, reflect upon, and improve your feelings, thoughts, and overall well-being.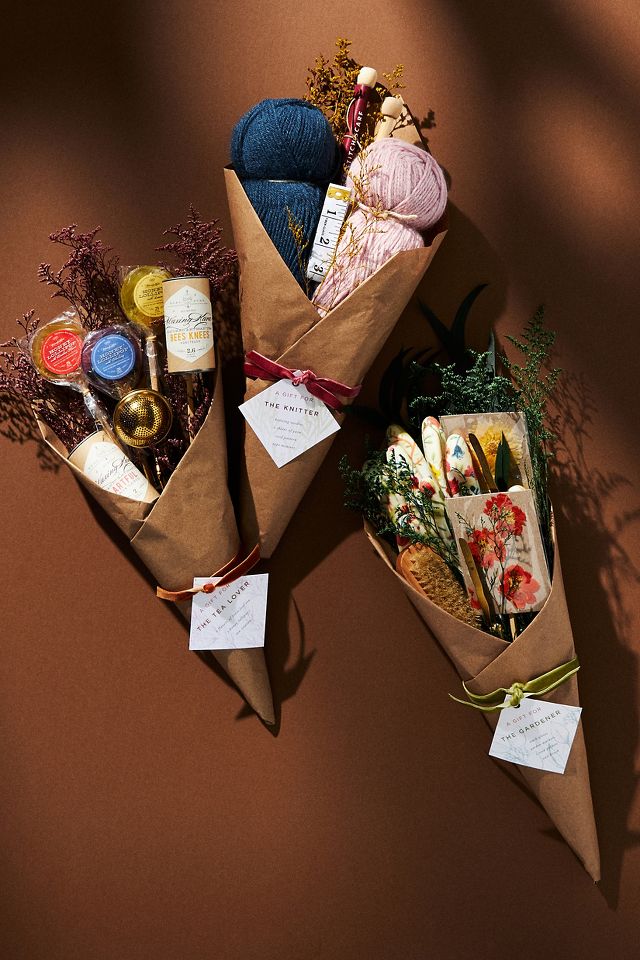 Persona Bouquet Gift Set
Filled with treats and treasures tailored to a specific passion, this personalized bouquet makes the perfect for the gardener, knitter, or tea-lover in your life.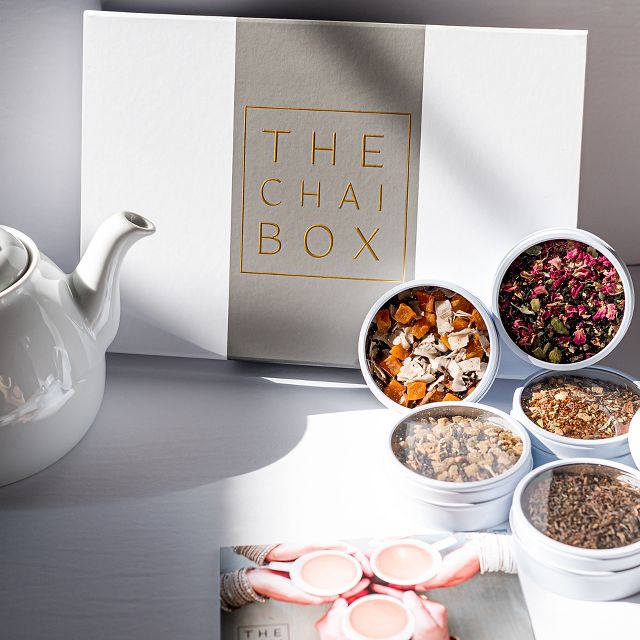 The Chai Box Chai Sampler Set
The Chai Box is a sustainable and ethically sourced Chai company bringing our craft of traditional chai making to mainstream. We source our teas and single origin spices from small scale farmers in Kerala, India who have inherited their lands and have been cultivating spices from generations. Made with freshly picked spices and cultivated without any pesticides or added flavors rest assured you are drinking the best nature has to offer in you cup! All of our blends are inspired by different regions in India. Hope you enjoy them!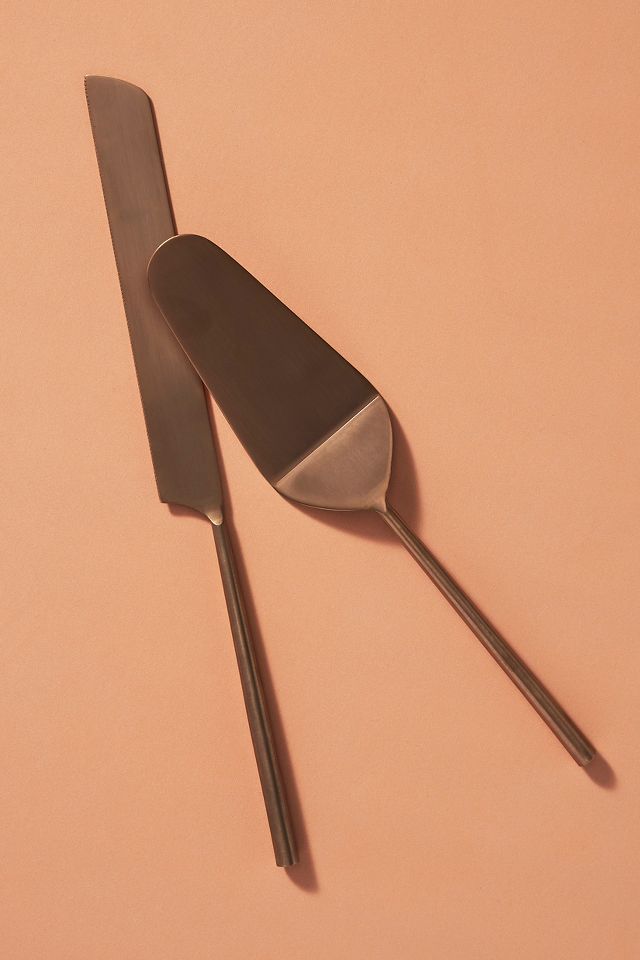 Streamlined Cake Serving Set
An elegant gift for a baker or newly wed couple, this cake serving set is sure to be cherished for years to come.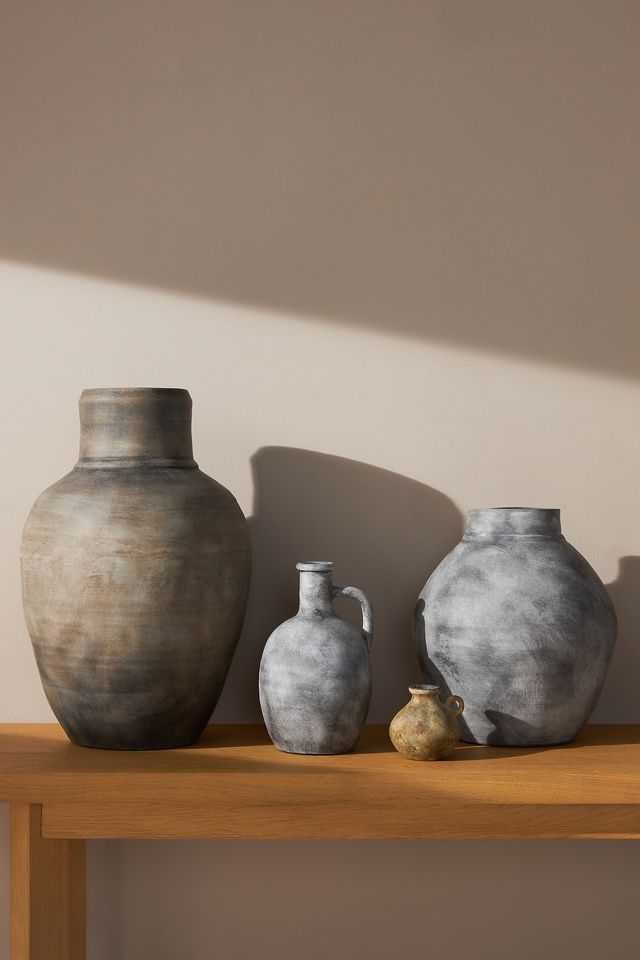 Amber Lewis for Anthropologie Amphora Vase
Designed by Amber Lewis in collaboration with Anthropologie, this vase complements fresh and faux stems with bygone elegance.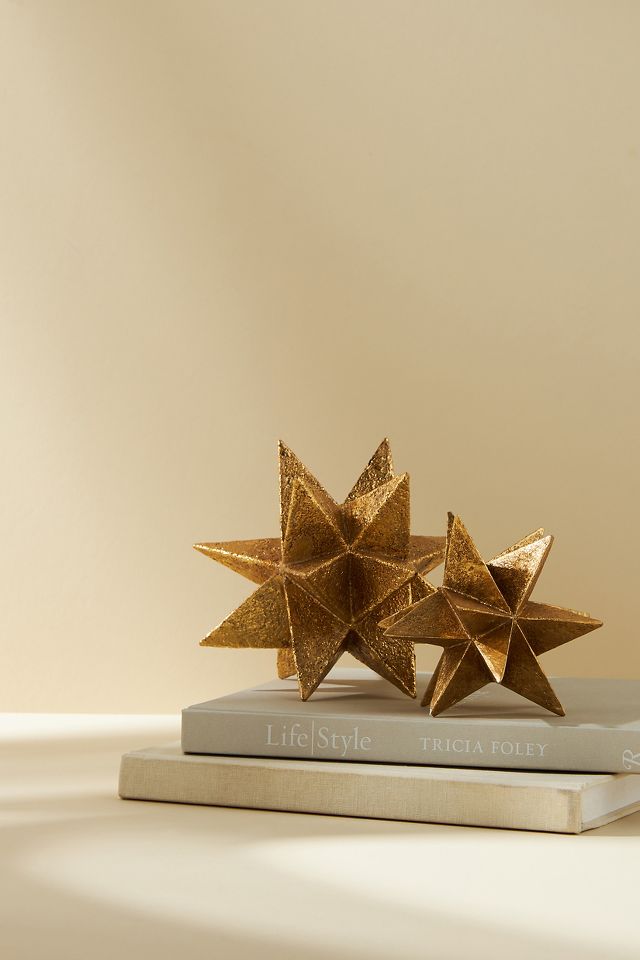 Orion Star Decorative Object
Hand-painted polyresin, stone powder cement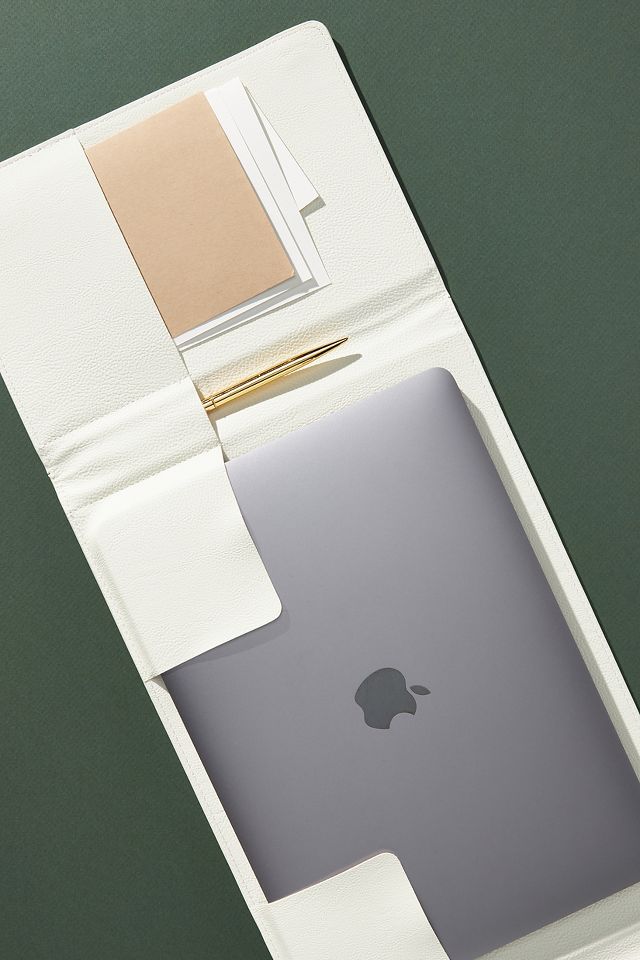 Gracie Laptop Case
Polyurethane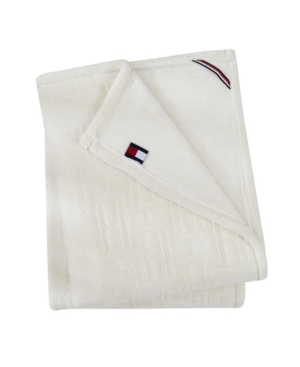 Tommy Hilfiger Grid Flag Blanket
Wrap yourself in warmth with the Tommy Hilfiger plush blanket. Featuring Tommy Hilfiger flag design embossing and a logo patch.

Be Well
From centuries-old treatments to contemporary innovations, this book dives into the history spa and bath culture - and the art of being well.

Pistil Vase
The Pistil Vase is made from hand blown Italian glass. Watertight, this vase is the perfect accent to any bouquet. Sold individually. Vase is made of art glass. Approx. 8"Dia. x 15"T.

Pebble Tray
This tray is completed with exquisite handles that mimic pebbles. Made of aluminum. Food safe, this tray is perfect for entertaining. 25"L x 15.25"W x 3"T (8 lbs).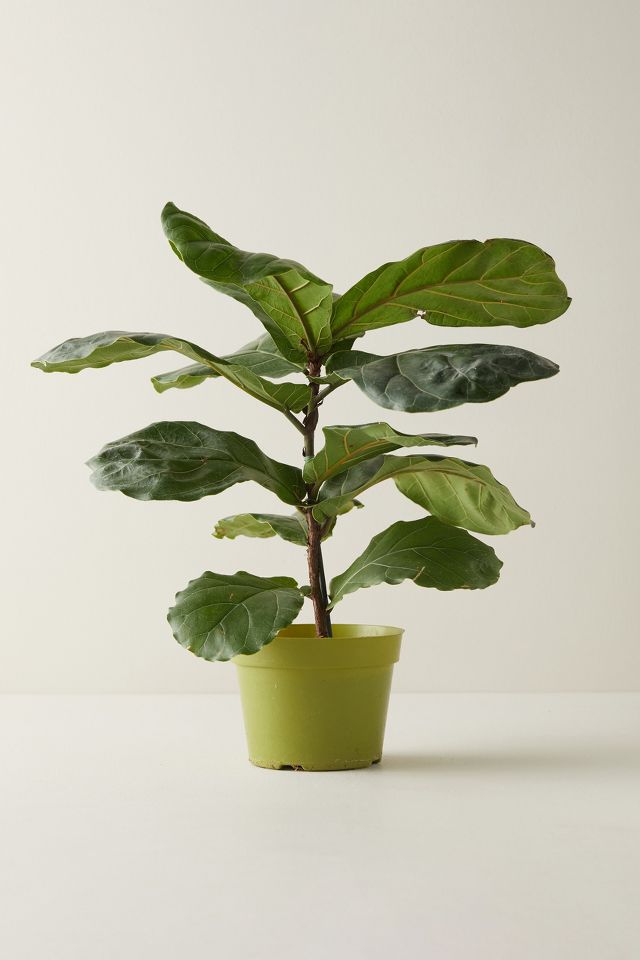 Fiddle Leaf Fig Plant
Everyone's favorite indoor plant is here, arriving at your home ready to display in your favorite pot. The Fiddle Leaf, or Ficus lyrata, is a species of flowering plant in the mulberry and fig family Moraceae. Native to western Africa, from Cameroon west to Sierra Leone, growing wild in lowland tropical environments.

Chocolate Faux-Shagreen Chess Set
Handcrafted chess set. Faux-shagreen (embossed resin) finish. Burled wood with brass hardware and suede lining. 16.25"Sq. x 3.25"T.

Garrett Single Wick Candle
Wax candle in glass vessel. Scent is a blend of cucumber, basil and guaiacwood.

Michael Aram Black Iris Large Vase
Stainless steel vase. Natural and oxidized brass details. 6.5"L x 4"W x 13.75"T.

Always Add Lemon
A toolkit for the aspirational home cook, this book translates kitchen smarts into an inspiring collection of nourishing, vegetable-forward recipes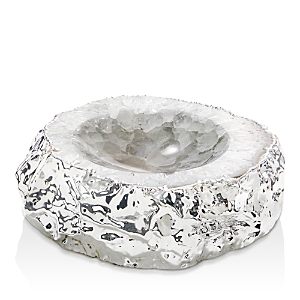 Anna new york Cascita Bowl, Silver
A 24k gold-plated or eye-catching silver-plated trim creates a lustrous focal point in this striking alabaster bowl from ANNA new york, beautiful on its own or filled with petite treasures. 3.5"W x 1.15"H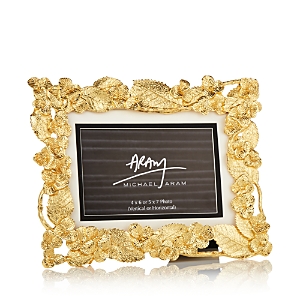 Michael Aram Hydrangea Frame, 5 x 7
Sculptural silhouette with floral accents inspired by the designer's love for hydrangeas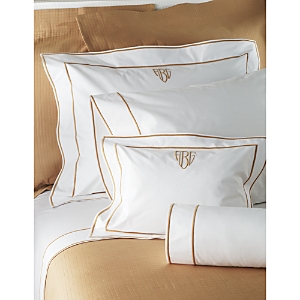 Matouk Ansonia Collection
Understated and classic, the Ansonia Collection features white percale made from 500-thread count Egyptian cotton and finished with two sleek rows of satin stitching.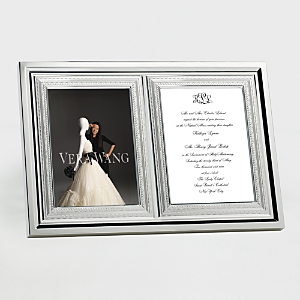 Vera Wang Wedgwood With Love Invitation Frame
With Love silver giftware has been introduced as a response to Vera Wangs successful dinnerware, stem and flatware patterns which were launched in September 2007. The silver plated giftware features seven intricate jewelry inspired bands to continue the With Love story.