Gifts for Her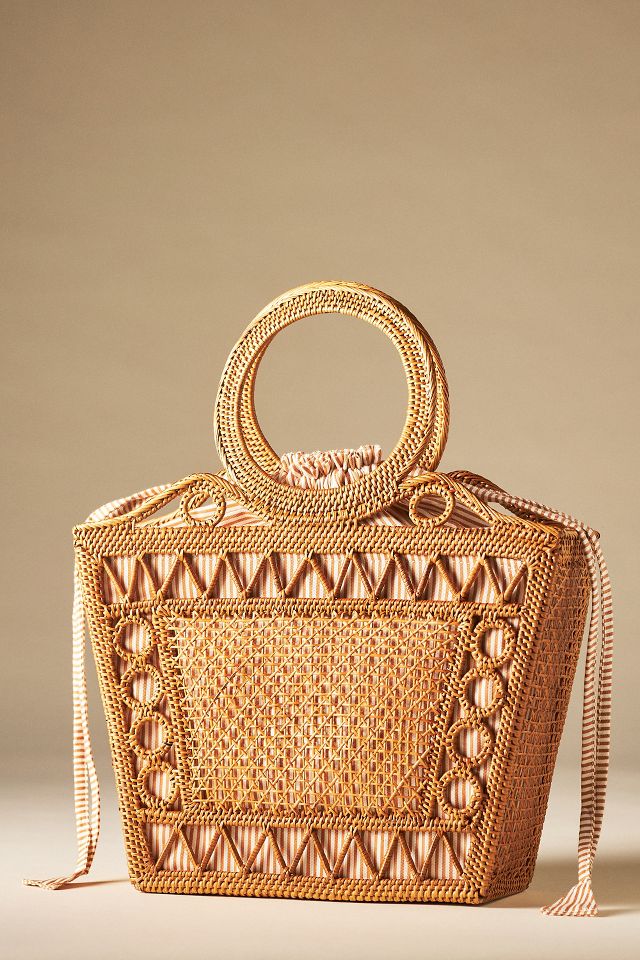 By Anthropologie Bali Circle Handle Satchel
Rattan

14k Gold Bezel Strand Necklace
Made with 14k, 18k, and 24k plated gold, this only-at-Anthro collection is designed with everyday wear in mind. Whether working out, running errands, or heading to dinner, these made-to-last pieces add a glimmer of luxury to every look.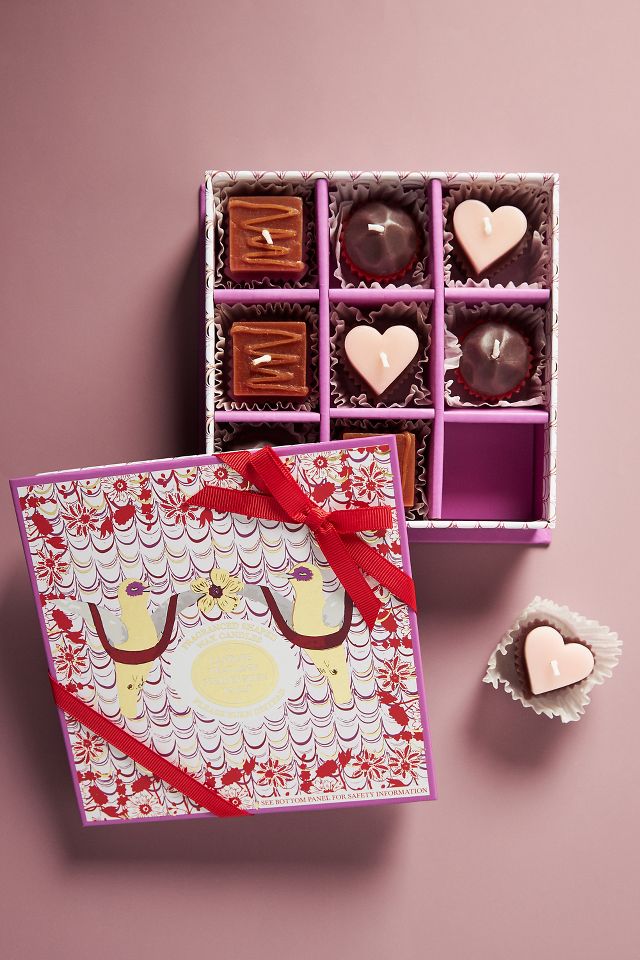 Lauren McIntosh Box of Chocolates Candle Set
A charming treat for Valentine's Day (and any other day!), this set of chocolate truffle-inspired candles from Lauren McIntosh makes a sweet-smelling gift that's sure to delight. Dark Chocolate Truffle (Gourmand Creamy): Smooth, heavy whipping cream and divine morsels of pure white chocolate meld with the richness of dark chocolate for the perfect truffle treat.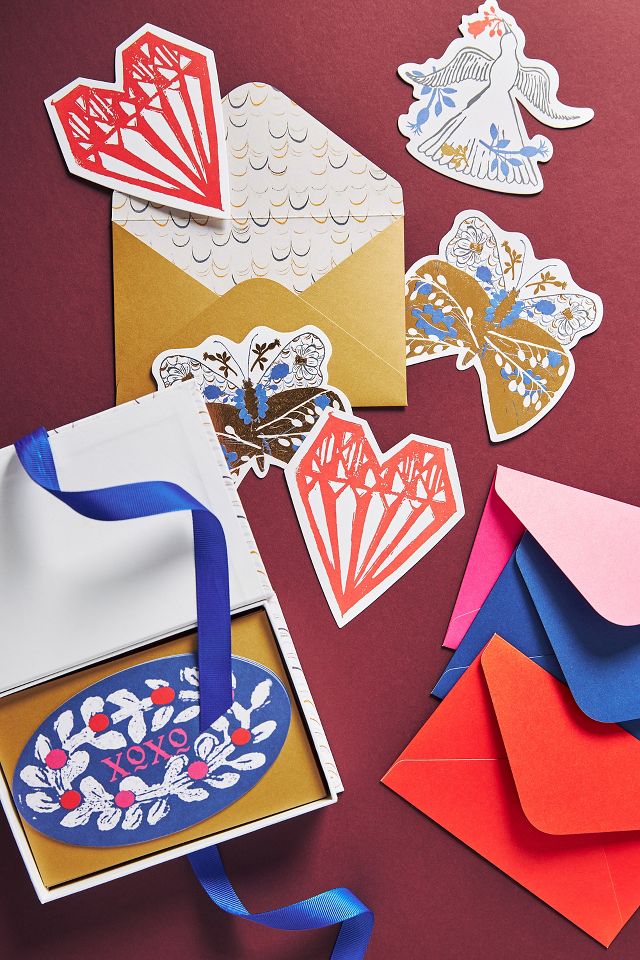 Lauren McIntosh Boxed Card Set
Send sweet notes to family and friends with this set of beautifully designed notecards by Lauren McIntosh.

Ralph Lauren: In His Own Fashion
Pairing stunning photography with the in-depth story of Ralph Lauren's rise to fame, this volume makes the perfect gift for the fashion aficionado in your life.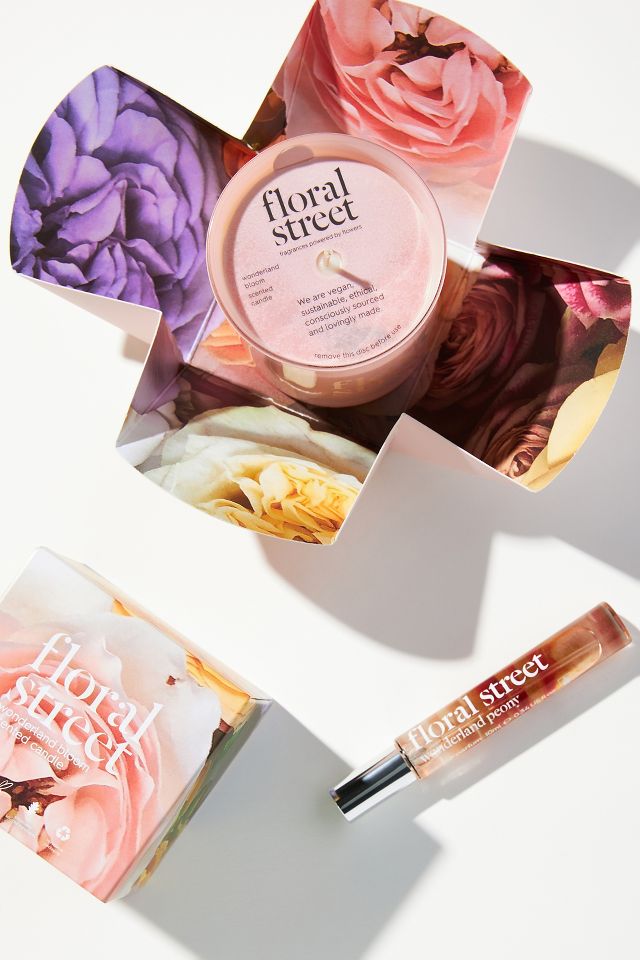 Floral Street x Anthropologie Exclusive Wonderland Gift Set
Delight the romantic in your life with this exclusive, peony-scented gift set, designed in collaboration with Floral Street. Wonderland Peony Eau de Parfum: Armfuls of peonies, pink berries, violets, and a shot of cedarwood against a hint of hazelnut. Wonderland Bloom Scented Candle: Just-blossomed pink peonies and a splash of Sicilian lemon harmonize with fresh guava and cotton candy.

Unisex Shinola Detroit Edition Scrabble® Board Game
Shinola custom-designed Scrabble® game in white oak wood is made for years of quality competition. Approx. 21.5" H x 21.5" W x 5.5" D. Features a rotating wood base and a raised contrast grid to keep tiles in place. All components are neatly housed in the wood cabinet with wood dividers

Diamond Love Knot Stud Earrings
LAGOS "Love Knot" stud earrings. Signature 18-karat yellow gold Caviar beading. Pavé diamond and blue topaz trim. 0.23 total diamond carat weight.

Royal Blue And Grey Hand-blown Hourglass Sculpture III
Giving the illusion of an hourglass, this hand-blown glass sculpture features accents of royal blue and grey encased inside a clear cylinder.

Fauna Hand-printed Iron Tray - Green Penguin
Hand-printed tray features a penguin design. Made of iron. Approx. 12"W x 17"T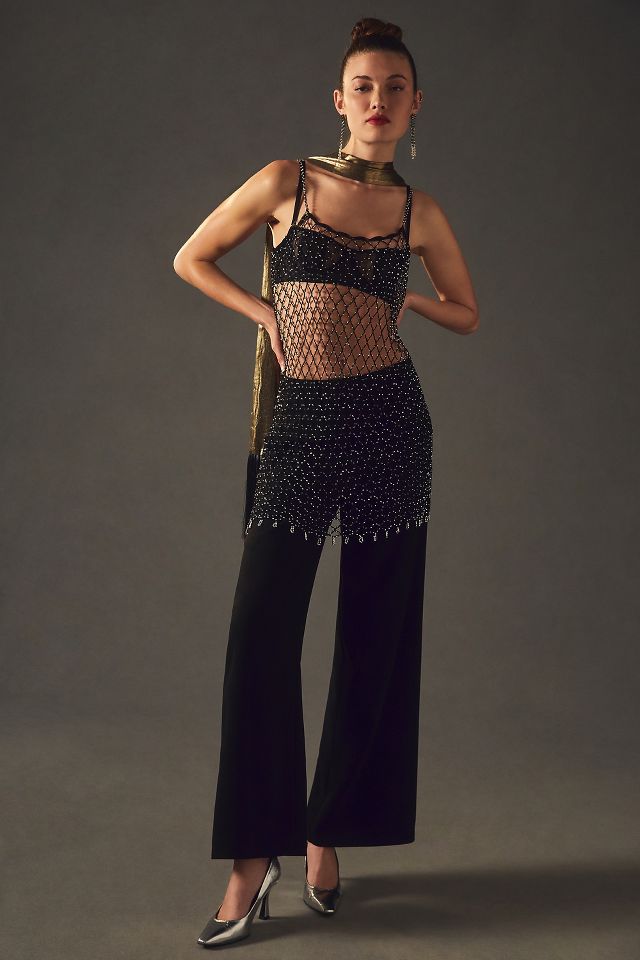 By Anthropologie Rhinestone Cami
Polyester, plastic beads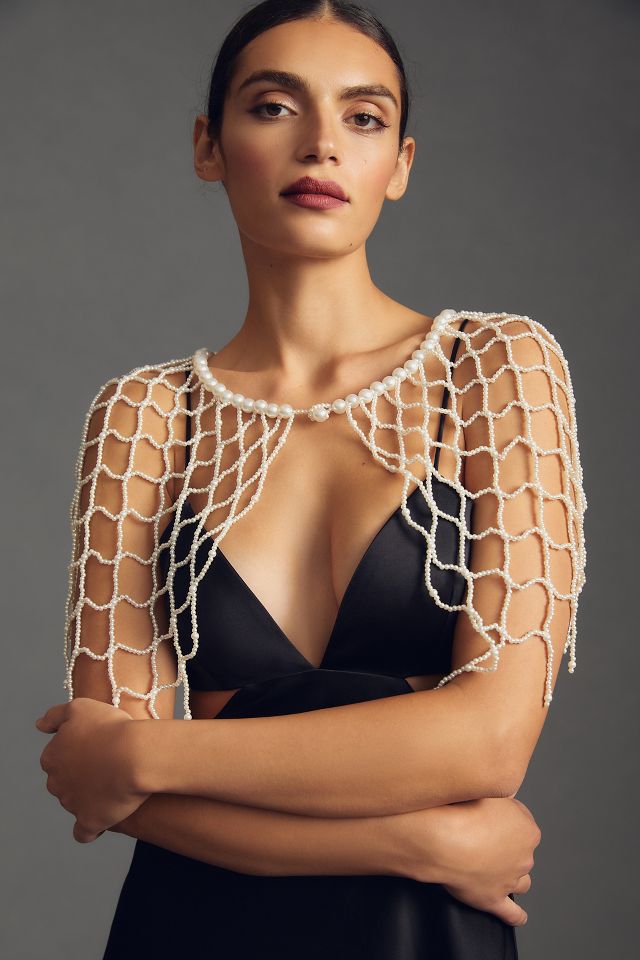 By Anthropologie Pearl Cape
Acrylic

Ralph Lauren Home Oakwood Buffalo Check Pillow 20"Sq, Oakwood Cotton Throw
Throw pillow in buffalo check is made of cotton. Throw made of cotton Approx. 50" x 70"

Unisex Leather-Wrapped Flask, 6oz
Shinola 6oz flask is wrapped in a natural veg-tanned premium Italian Vachetta leather

Unisex Leather Dice Cup w/ Dice
Shinola hard-shell dice cup crafted in natural veg-tanned Italian Vachetta leather features built-in covered storage

Hotel Collection Faux Fur Robe
Wrap yourself with luxurious comfort and style you can lay all day in with the Faux Fur Robe from Hotel Collection.

Hotel Collection Faux Fur Robe
Wrap yourself with luxurious comfort and style you can lay all day in with the Faux Fur Robe from Hotel Collection.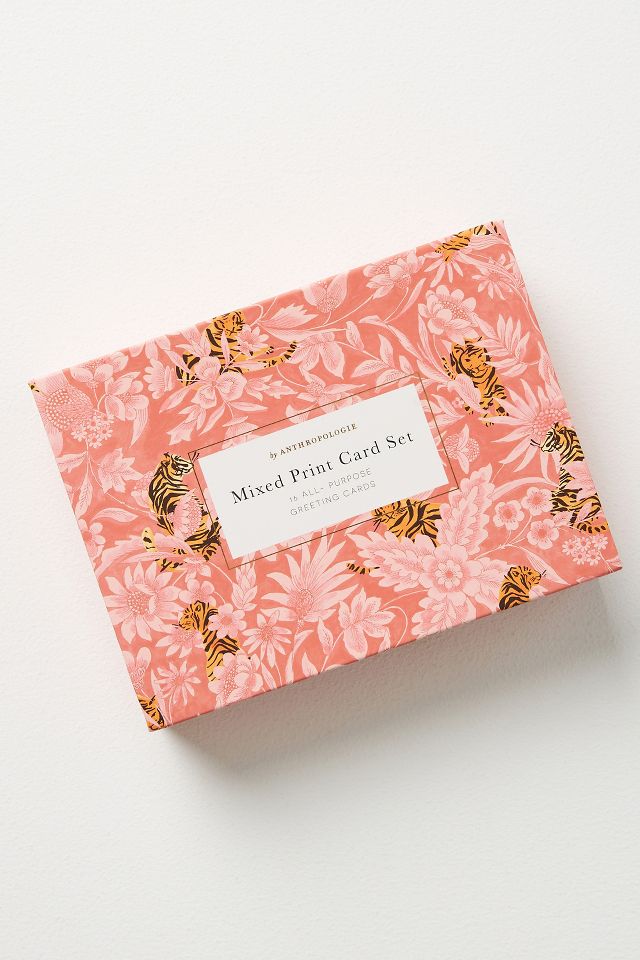 Tiger-Print Boxed Card Set
Surprise your nearest and dearest with a heartfelt note using this cheerfully illustrated stationery set. Set of sixteen blank cards with envelopes

Pomegranate Matchbox Set
Matchbox set made of stainless steel, brass, and gold-plated metal. Approx. 3"L x 2.8"W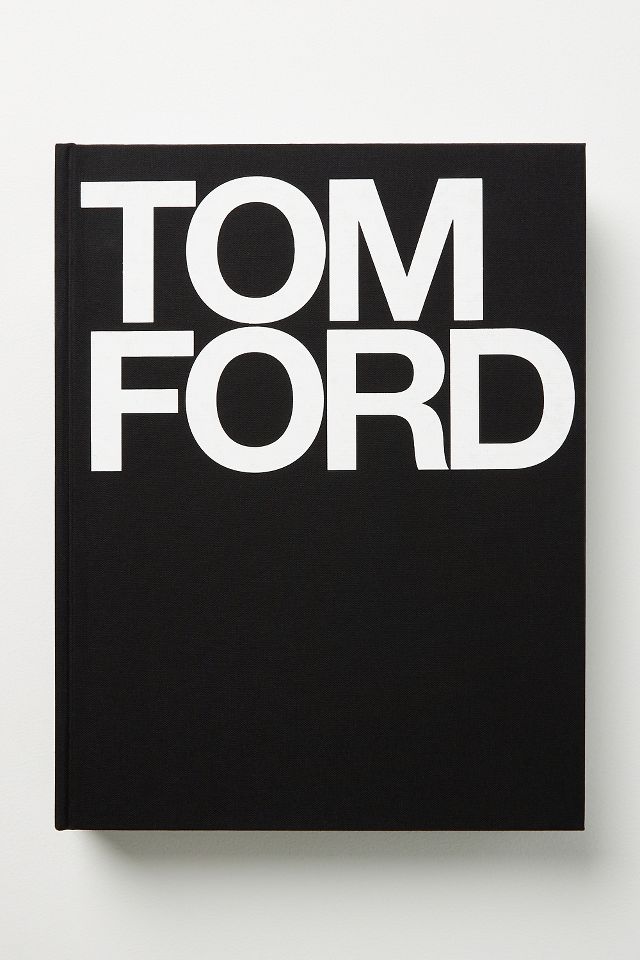 Tom Ford
A catalogue of the legendary designer's work from 1994 to 2004, this volume features a foreword from Anna Wintour and images from the industry's most esteemed photographers – including Steven Meisel, Helmut Newton, and Richard Avedon.

Fab Checkered Faux-Fur Tote Bag
MacKenzie-Childs "Fab" tote bag in checkered faux fur (polyester). Flat shoulder straps. Open top with magnetic closure. Interior, one zip pocket and three slip pockets. Fully lined. Approx. 16"H x 13"W x 6.5"D

50" x 70" Fab Fur Check Throw
Handcrafted faux-fur (polyester) throw features checkered pattern. Approx. 19"L x 16.0"W x 4"T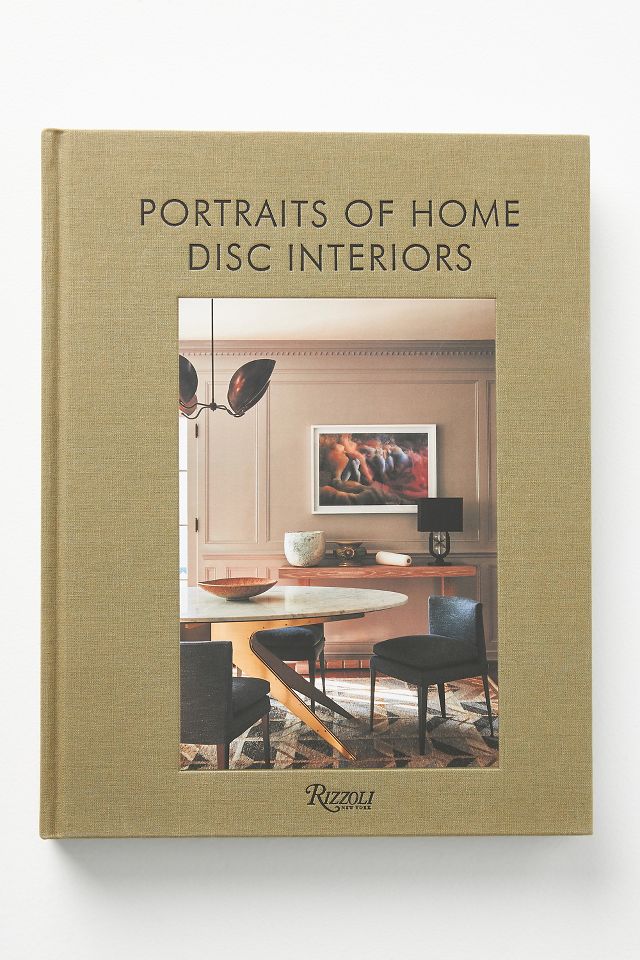 DISC Interiors: Portraits of Home
Founded by Krista Schrock and David John Dick, DISC Interiors strives to create a sense of balance between traditional and contemporary design aesthetics. This book showcases a collection of modern homes that feel classic and lived-in.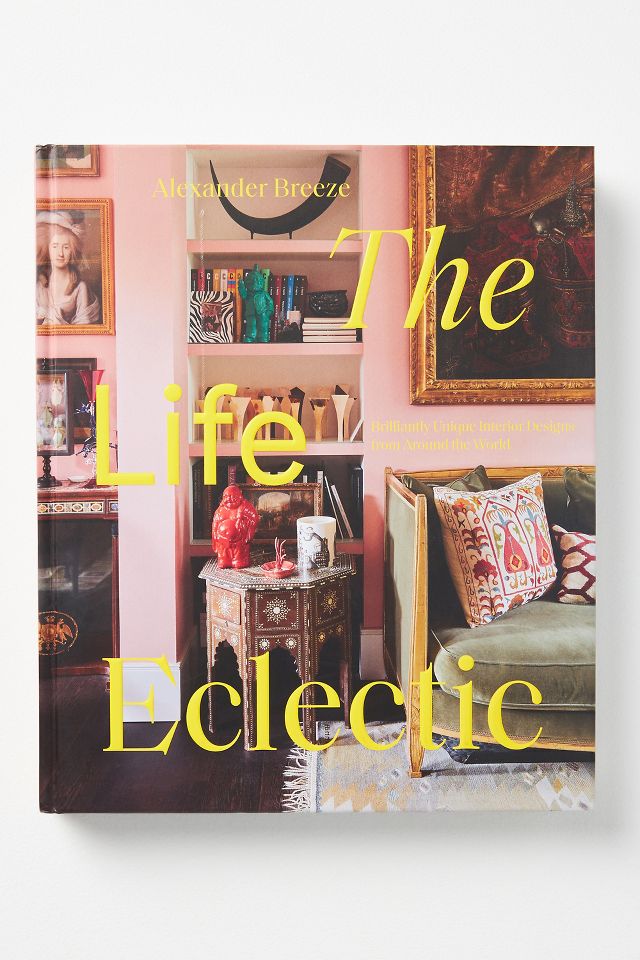 The Life Eclectic
This stunning collection of interiors celebrates the individuality of eclectic decorating styles, highlighting fifteen homes of creatives from around the world.

Peony Compact
Decorative compacts made of 14-karat gold with crystal accents. Approx. 4"Dia.

Mini Monogram Necklace
Show loved ones how much you care with the gift of a charming, personal pendant.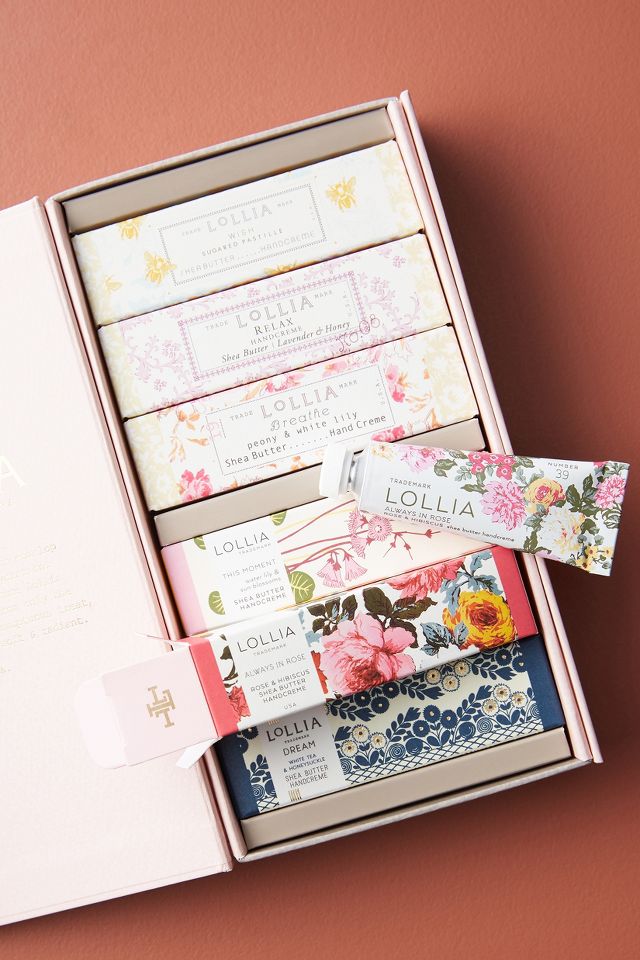 Lollia Petite Treats Hand Cream Gift Set
Nestled in a giftable box, each miniature hand cream features a beautiful scent and an iconic Lollia pattern - it's a gift that's sure to delight someone special.

Love Knot Frame, 5" x 7"
Photo frame is crafted of goldtone plated metal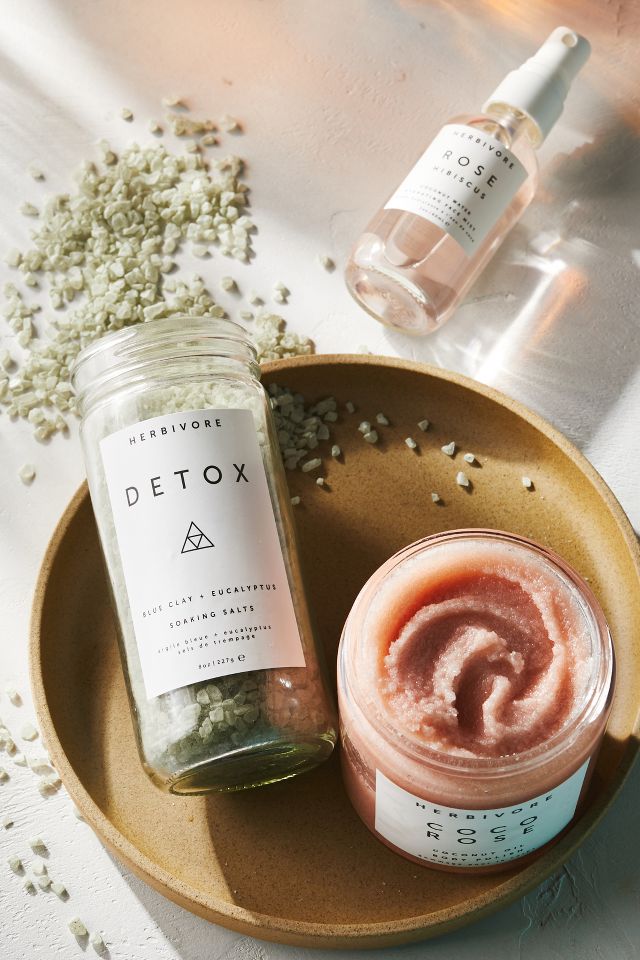 Herbivore Botanicals Coco Rose Body Polish
Prep your skin for warmer days ahead with this sugar-based exfoliant. Formulated with a deeply hydrating blend of Moroccan rose and coconut oil, it buffs away dry, rough patches and leaves your skin feeling soft to the touch.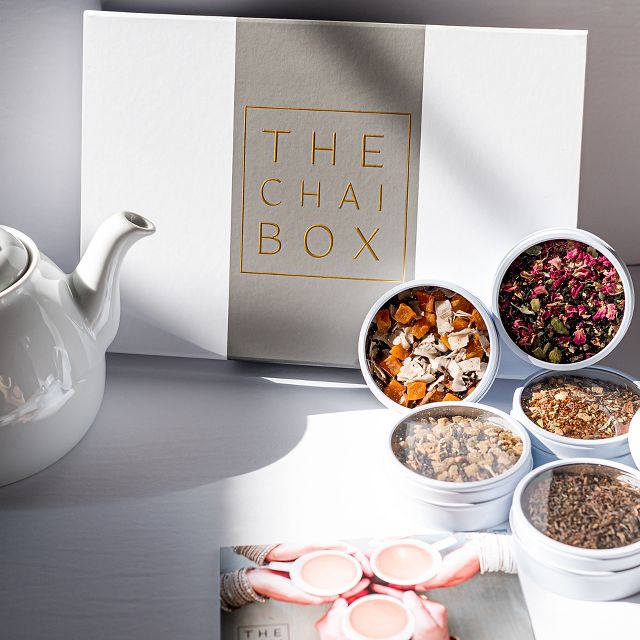 The Chai Box Chai Sampler Set
The Chai Box is a sustainable and ethically sourced Chai company bringing our craft of traditional chai making to mainstream. We source our teas and single origin spices from small scale farmers in Kerala, India who have inherited their lands and have been cultivating spices from generations. Made with freshly picked spices and cultivated without any pesticides or added flavors rest assured you are drinking the best nature has to offer in you cup! All of our blends are inspired by different regions in India. Hope you enjoy them!

"Estee Lauder: A Beautiful Life" Book
As a businesswoman, matriarch, and innovator, Estée Lauder was in a league of her own. From a humble background growing up in Queens as the child of Hungarian immigrants, Estée's ambition and hard work found her tremendous success, transforming a small skincare cream business she started in her kitchen into a worldwide portfolio of beauty brands. Ever principled and determined, her charming ebullience took her far— she was the first to harness the power of word-of-mouth advertising, and to realize that a free gift with purchase would do well to win her customer's loyalty.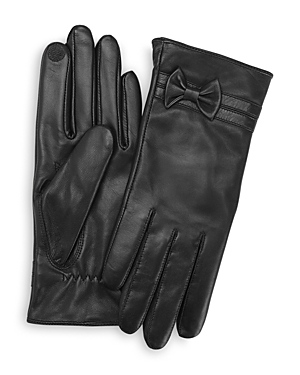 Royce New York Lambskin Leather Tech Gloves
Touch sensitive technology in fingers. Compatible with smartphone, tablets, e-readers and other touch-screen devices. Lined. Snug fit conforms to range of finger sizes. Comes in a signature ROYCE box or cotton dust bag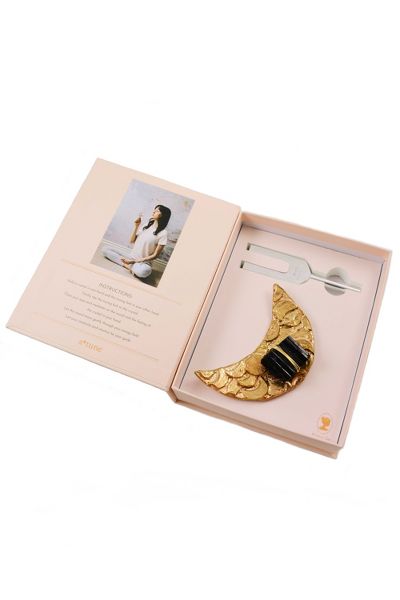 Ariana Ost Attune Sound Healing Crystal Dish & Tuning Fork Set
Attune yourself with tuning forks and sound healing! Ariana Ost crystal dishes paired with BioSonics tuning forks in lovely keepsake packaging. This is a beautiful hand sculpted third eye brass dish. Tapping a BioSonics tuning fork to a crystal will instantaneously bring your nervous system into harmonic balance. Allow your body to enter a deep state of relaxation channeled by this meditative frequency.
Gifts for Him

Cassiel Mosaic Card Case
Playing card storage case comes with two sets of playing cards. Made of Lapiz lazuli and brass. Approx. 5.6"W x 4.1"D x 1.2"T

Love Knot Large Gold Frame, 8" x 10"
Metal frame in golden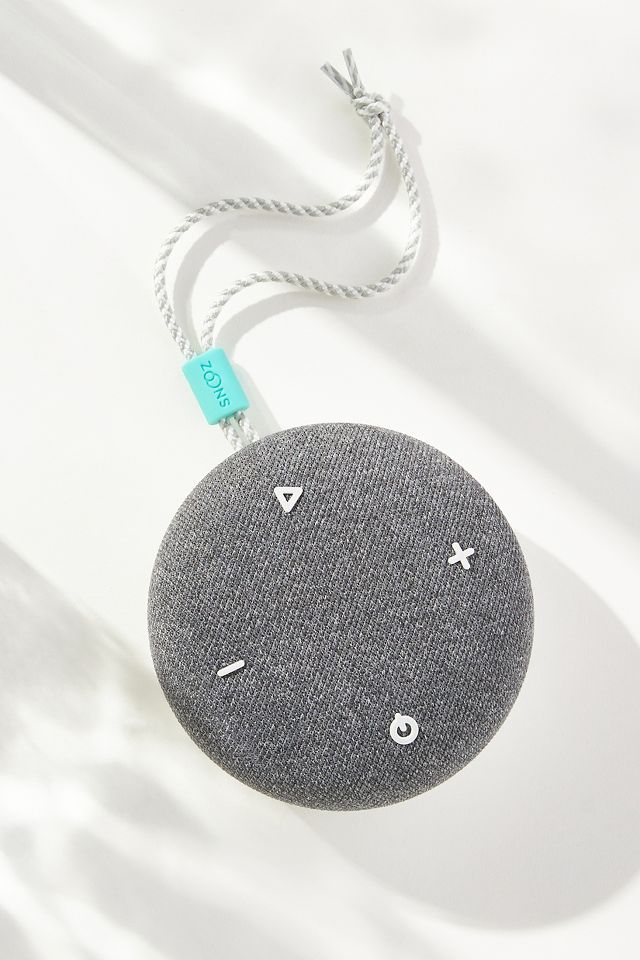 SNOOZ Go Portable White Noise Machine
This ultra-compact device is a must-have for travel. It features six non-looping sounds including white noise, pink noise, and fan sound settings to promote relaxation and lull you to sleep, as well as a Bluetooth speaker setting so you can enjoy your favorite podcasts and music.

Faux-Fur Golf Club Covers, Set of 3
Removable faux fur covers that protect golf clubs. Made of modacrylic pile, polyester, and acrylic pile. Polyester lining. Set of three

Faux-Fur Removable Golf Cart Seat Cover
Made of modacrylic and polyester. Fits most standard golf carts. Elastic trim keeps cover secure. One size fits most standard golf cart seats. Approx. 39"L x 30"W

Liquid Lunch For 2 Bar Tools Set
Includes cocktail shaker, two glasses, two stirrers/picks, and cocktail recipes in a case.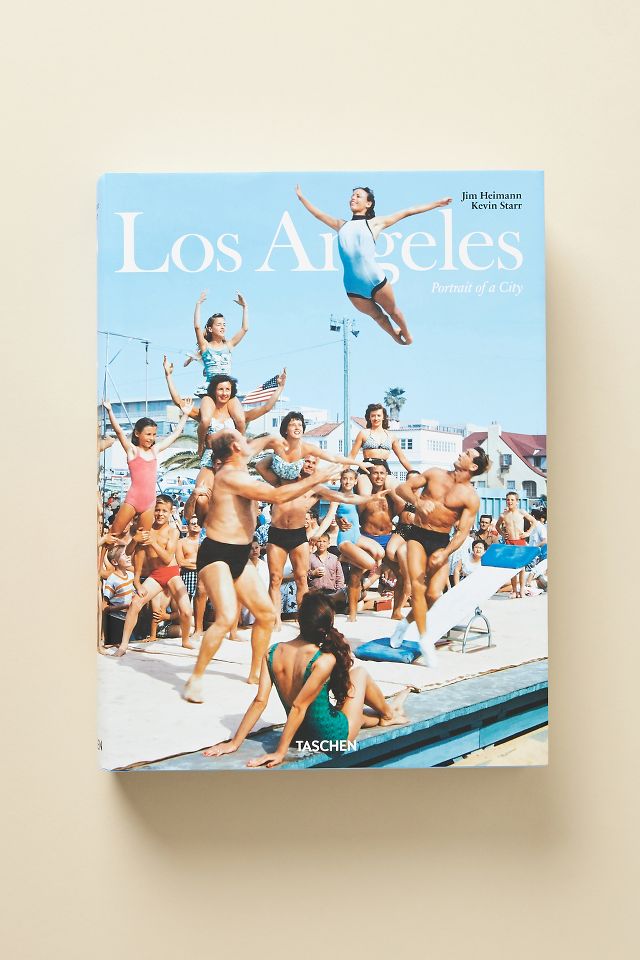 Los Angeles: Portrait of a City
From the first known photograph taken in Los Angeles to its most recent sweeping vistas, this photographic tribute to the City of Angels offers a visual journey through the city's cultural, political, industrial, and sociological history. It makes a stunning coffee table book and perfect gift for every lover of California.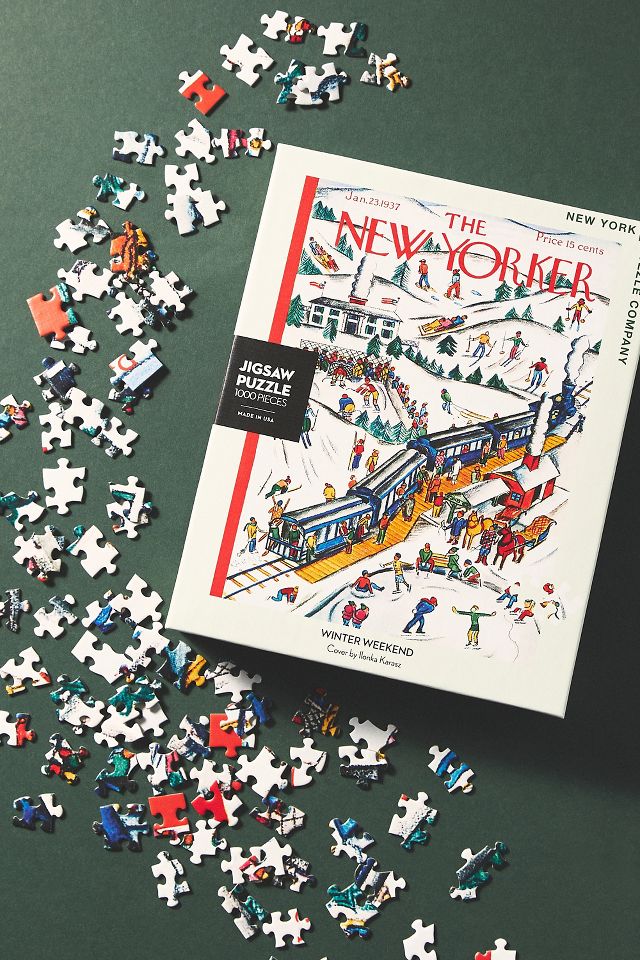 The New Yorker Winter Weekend Puzzle
The covers of The New Yorker have entertained and enlightened the magazine's readers for nearly a century; now, they have been made into puzzles perfect for passing the time on chilly days. This winter print was illustrated by artist Ilonka Karasz, and was originally published on January 23th, 1937. 1000 pieces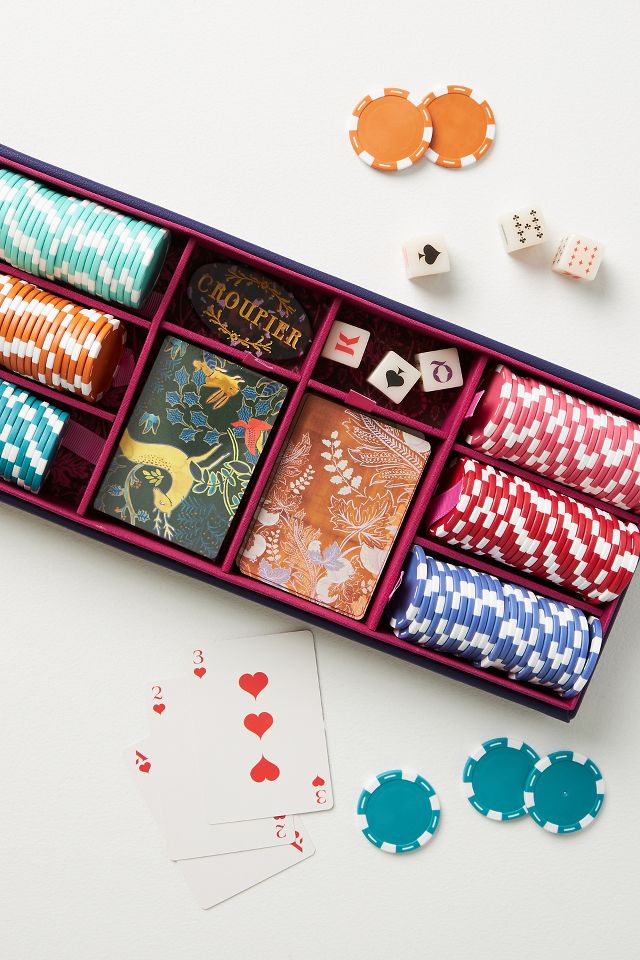 Poker Box Set
Lend a whimsical touch to family game night with this colorful poker set. Includes polyurethane box, two decks of paper playing cards, clay poker chips, resin dice, and resin dealer chip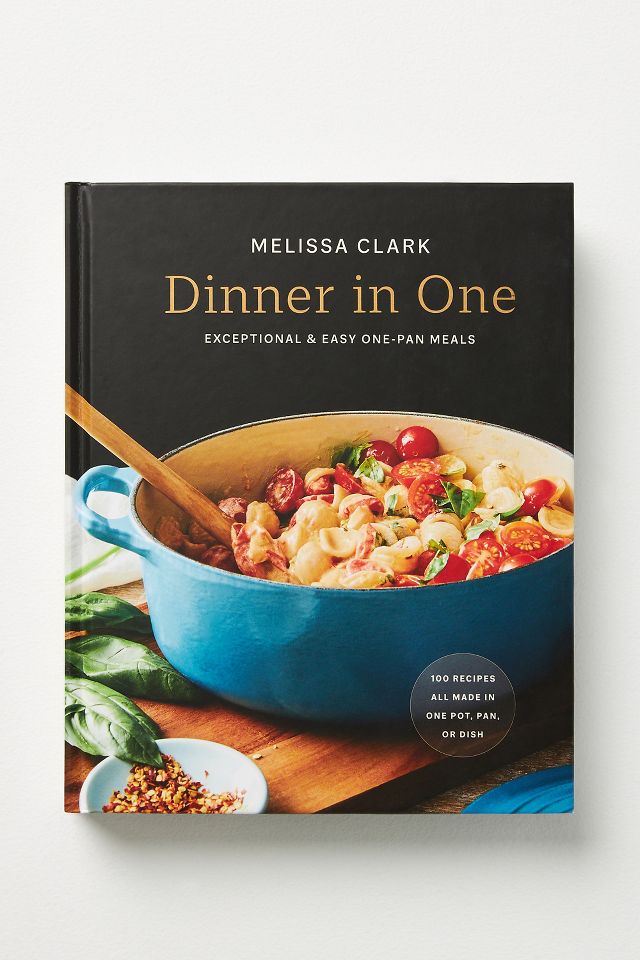 Dinner in One
This cookbook delivers 100 quick and easy recipes that can be prepared using just one pot or pan - perfect for busy families to whip up a simple and delicious home-cooked meal with little clean-up.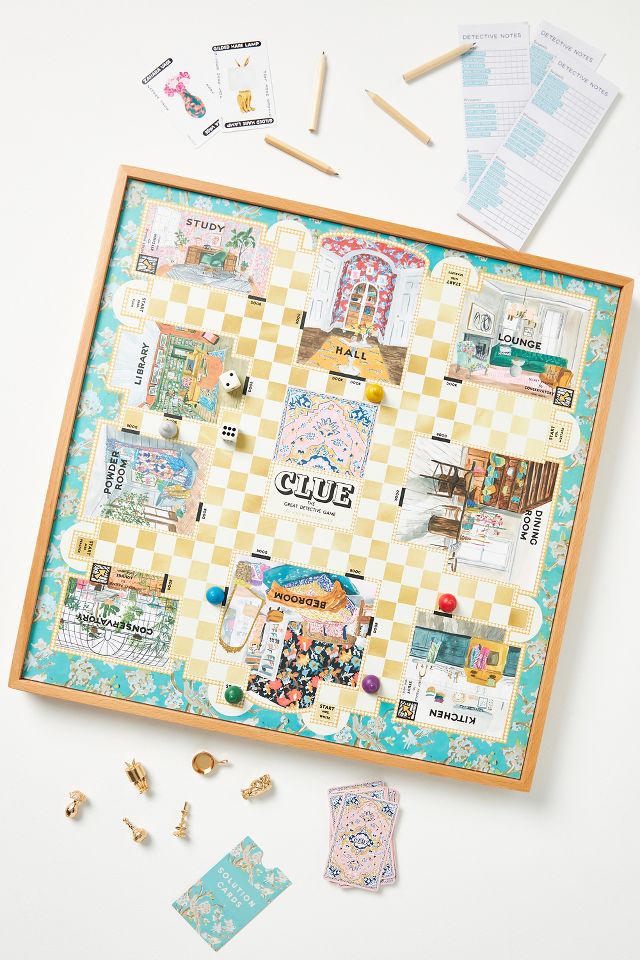 Clue for Anthropologie
Perfect for any lover of games (and Anthro of course!) this classic game night pick has been given a fresh, only-at-Anthro upgrade. Follow the clues through each room - decorated with Anthropologie furniture and decor - and delight in the game pieces you won't find anywhere else.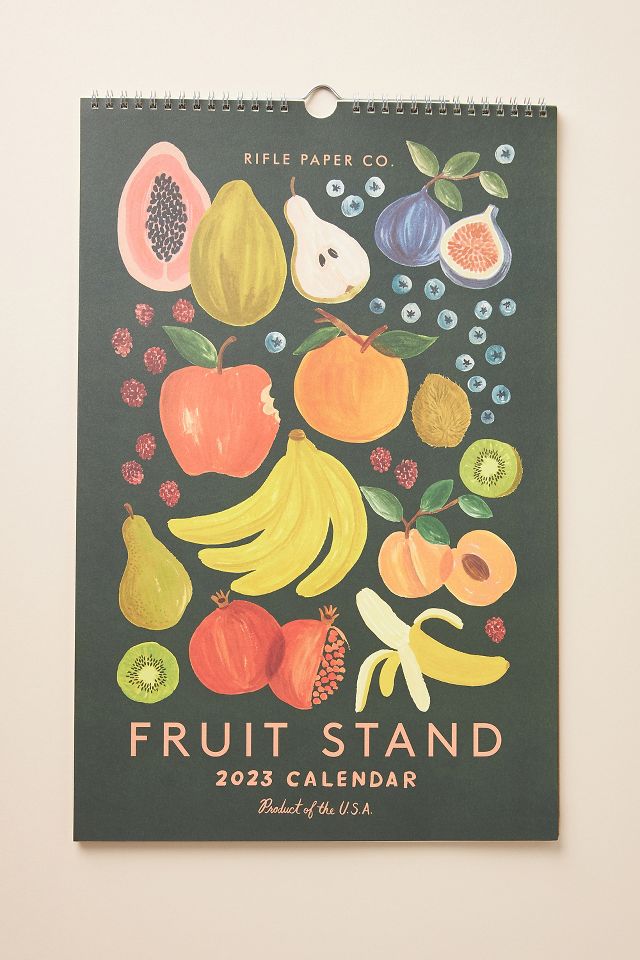 Rifle Paper Co. 2023 Fruit Stand Wall Calendar
Delight in a sweet treat each month with this wall calendar from Rifle Paper Co., featuring fresh fruit illustrations. 12-month calendar spans January 2023- December 2023. Paper; spiral binding. 12 pages

Men's Tumbled Copper Matchbox w/ 50 Matches
Shinola matchbox features a tumbled copper sleeve holds a set of 50 3" safety matches

Men's Perpetual Wood Block Desk Calendar
Shinola "Perpetual" desk calendar features signature Shinola bolt at front rubberwood tray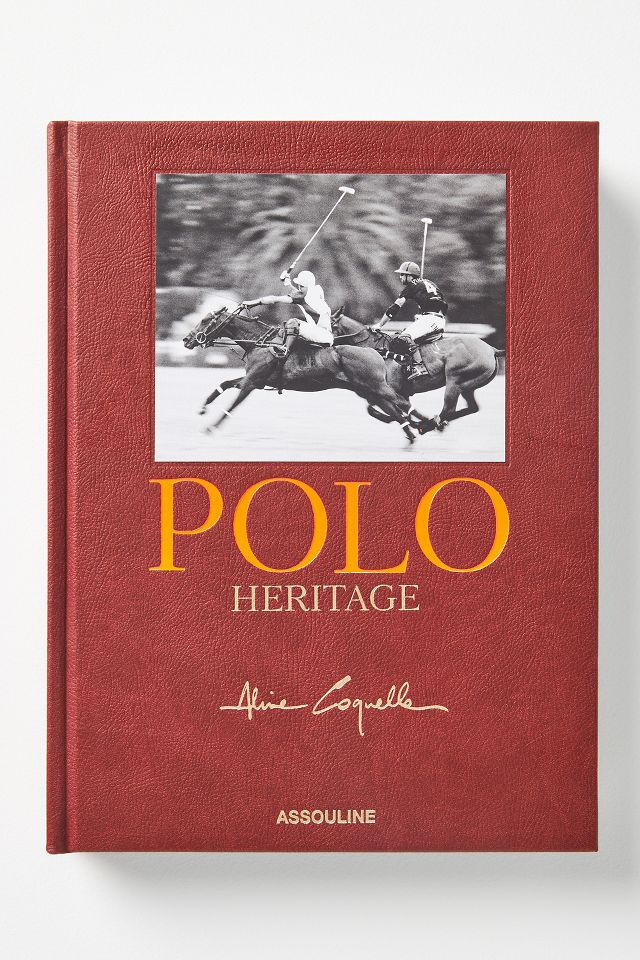 Polo Heritage
Explore one of the world's oldest team sports through this beautiful collection of stories and photographs.

Dublin Martini Pitcher
Faceted martini pitcher. Nonleaded crystal. 6.9"L x 3.9"W x 9.84"T.

Andy Warhol 300-Piece Lenticular Puzzle Bundle
Set of two 300-piece lenticular puzzles feature iconic. Andy Warhol images. Image is mounted on the box so you can preview images shifting from one colorway to the next. Approx. 9.5"L x 7.2"W x 4.4"T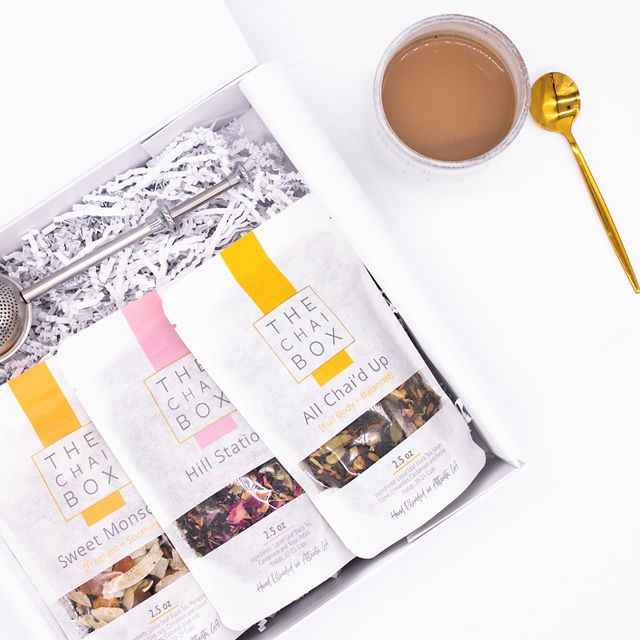 The Chai Box Best Seller Gift Set
The Chai Box is a sustainable and ethically sourced Chai company bringing our craft of traditional chai making to mainstream. We source our teas and single origin spices from small scale farmers in Kerala, India who have inherited their lands and have been cultivating spices from generations. Made with freshly picked spices and cultivated without any pesticides or added flavors rest assured you are drinking the best nature has to offer in you cup! All of our blends are inspired by different regions in India. Hope you enjoy them!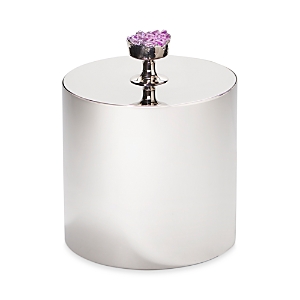 Anna new york Gemstone Ice Bucket
Topped by a pure silver-plated natural crystal druze gem and natural amethyst druze gem, each ice bucket is unique. Dimensions: 5.5"Dia. x 6.5"H. Stainless steel double-walled construction

Leather Wrapped Glass
Glass wrapped in croc embossed leather.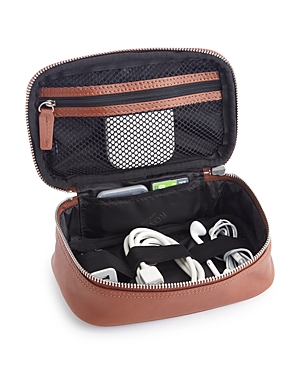 Royce New York Leather Tech Accessory Travel Storage Case
Convenient storage for tech accessories including power banks, adapters, laptop chargers, portal batteries, USB cables and headphones

Blue Agate Tray
Handcrafted tray made of natural agate stone with gold-tone coated stainless steel handles. Approx. 14.3"L.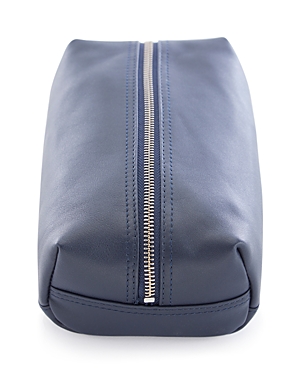 Royce New York Leather Compact Toiletry Travel Bag
Dimensions: 8"W x 2"D x 5"H. Zip closure. Interior compartment. Comes in a signature ROYCE box or cotton dust bag. Sized to complement luggage and other travel bags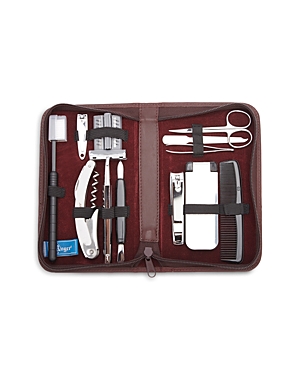 Royce New York Leather Travel & Grooming Toiletry Kit
Kit includes razor with twin-pack blades, nail clippers, corkscrew/knife combo, toothbrush, nail file, comb, tweezers, scissors, pusher and shoehorn/lint brush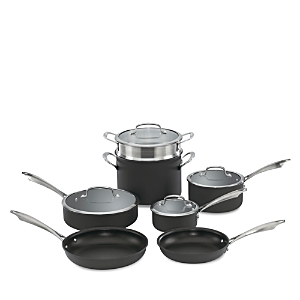 Cuisinart Ds Anodized 11-Piece Cookware Set
Prepare new recipes and flavorful standbys with Cuisinart's versatile cookware set, featuring ergonomic handles, durable hard anodized construction and tempered glass lids to lock in flavor.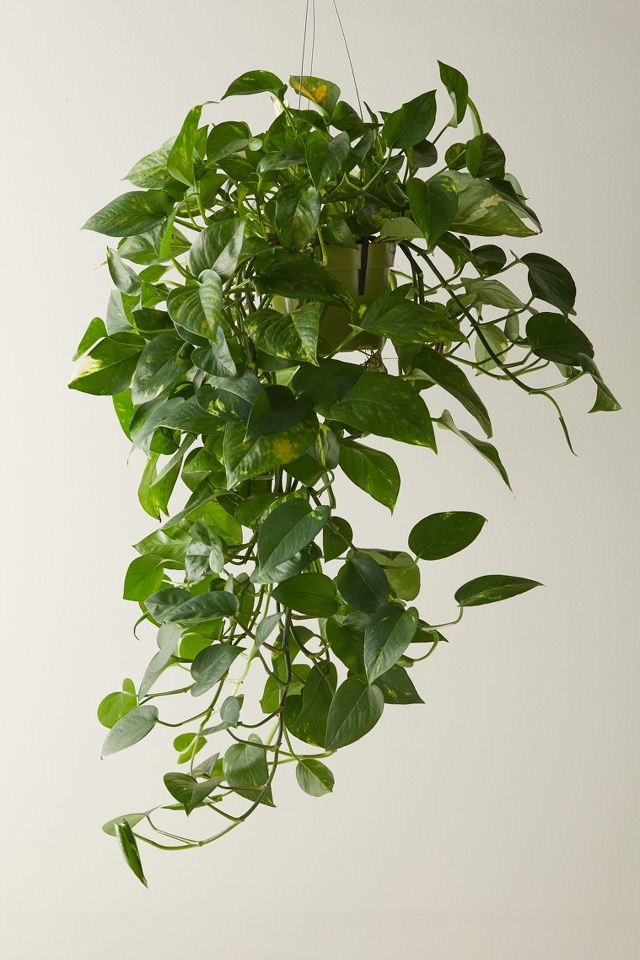 Pothos Plant
This cascading beauty prefers to sit on a ledge or hang from the ceiling so its long, leafy tendrils can be fully appreciated. The pothos are low maintenance plants and can grow to be about six to ten feet long over time. They're also easily propagated when pruning; simply place a cut stem (with a node) in water and wait for it to root.
Gifts for Them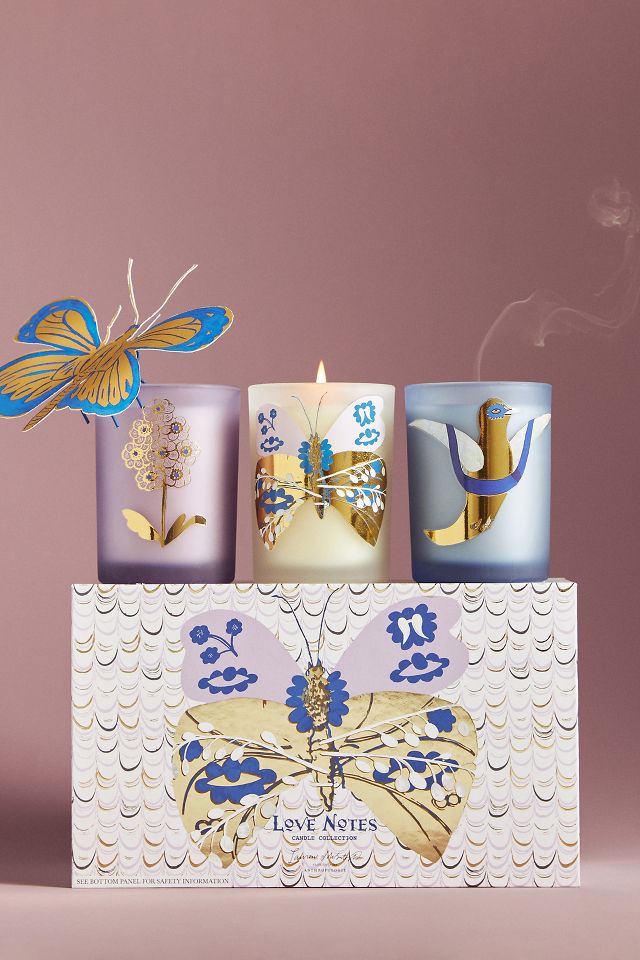 Lauren McIntosh Candle Gift Set
A charming gift for a loved one, three loved ones, or yourself, this beautifully illustrated candle set by Lauren McIntosh lends gorgeous aromas and heaps of charm to every space.

Set of Two Malachite Trays
Founded in 1980 in Greenwood, Mississippi, the John-Richard Collection is known for a strong design staff that travels the world for inspiration.

Medium Love Knot Bowl
Medium bowl made of stainless steel and brass

Sea Glass Mirror Vase
A beautifully bright and sparkling vase encrusted with blue and green sea glass embedded under clear acrylic. Handcrafted of mirrored and tempered glass. Approx. 9"L x 9"W x 16.5"T

Flora Hand-painted Iron Tray - Black Dragonfly
Hand-painted tray features a dragonfly center design. Made of iron. Approx. 8"W x 6.6"T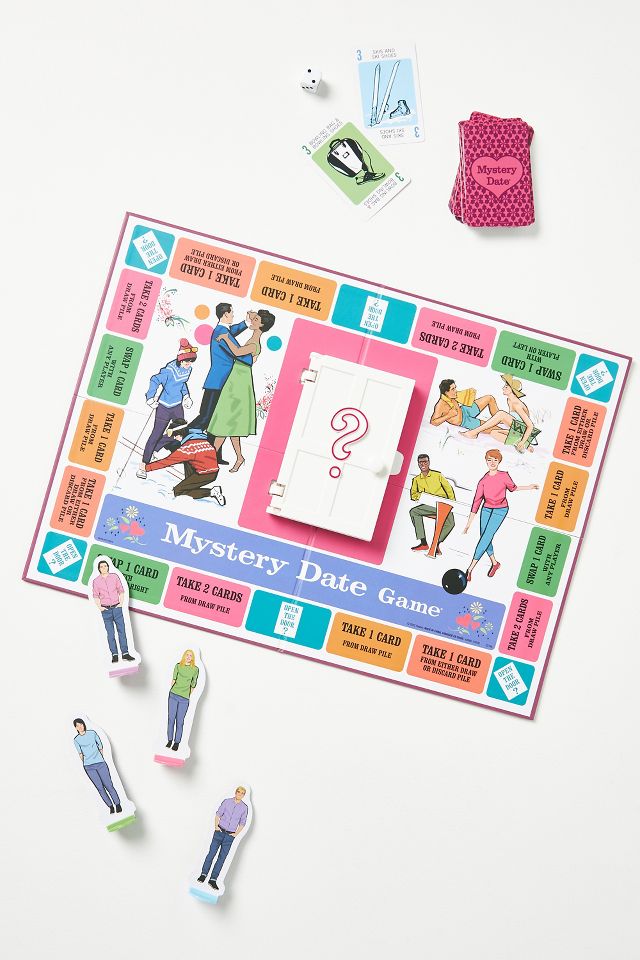 Vintage Bookshelf Edition Mystery Date Game
Designed exclusively for Anthropologie, this delightful date game is packaged in a beautiful linen-wrapped box - perfect for displaying on bookshelves when not in use.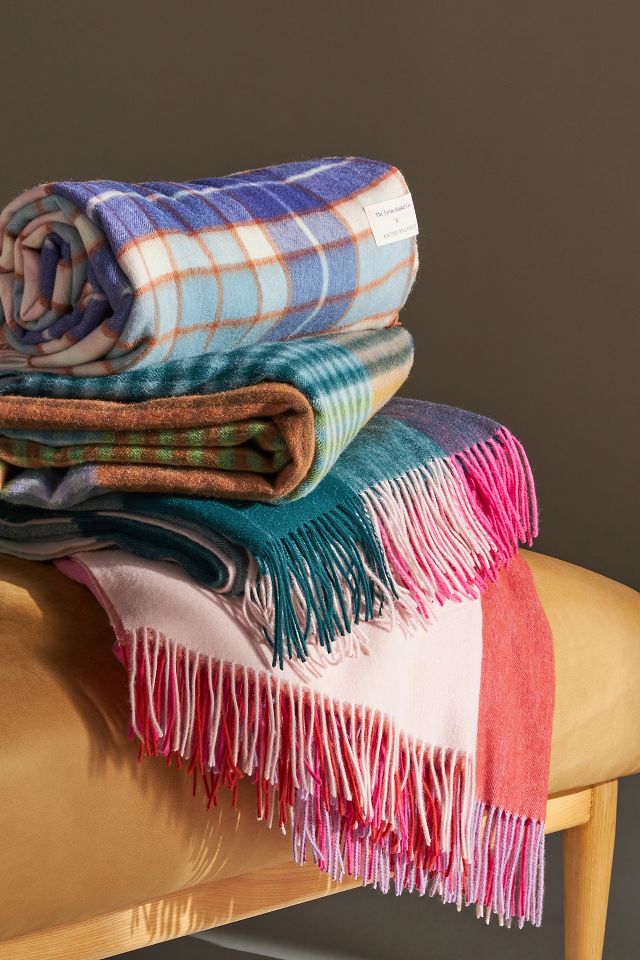 The Tartan Blanket Co. Buchanan Throw Blanket
Crafted of the highest quality sheep's wool, this so-soft, breathable, and hypoallergenic throw blanket retains heat while repelling moisture, helping to keep you warm when you're cold or cool when you're hot.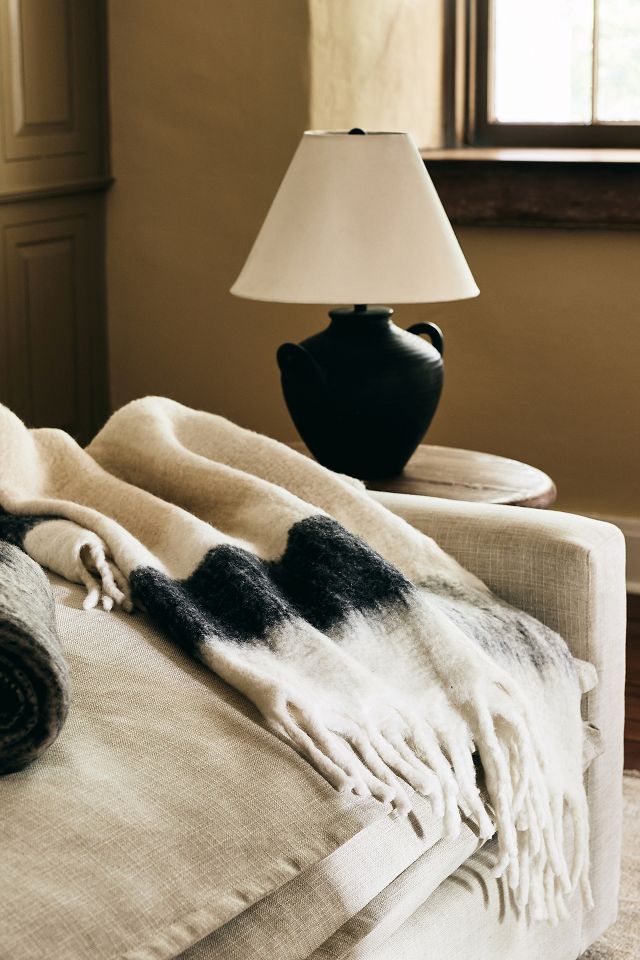 Brushed Nikita Throw Blanket
Cozy up on the sofa with loved ones with this lovely fringed throw.

Hotel Collection His or Hers Robe, 100% Turkish Cotton
Couple up in comfort with the His or Hers robe from Hotel Collection. Experience the ultra-soft hand of these absorbent robes with contrast letter embroidery—a perfect gift for any couple.

Medium White Orchid Vase
Medium orchid vase made of stainless steel and nickel-plated metal. Approx. 9.3"L x 8"W

5" x 7" Evenfall Frame
Handcrafted photo frame featuring a harlequin pattern of black and red with gold leaf accents that's digitally printed on glass. Made of glass and paper. Finished with beveled edges. Holds a 5" x 7" photo. Approx. 10.1"L x 2.8"W x 1.8"T

Joy of Cooking
One of the most published cookbooks in the world, and called "a fundamental resource for any American cook" by Julia Child, this leather-bound edition of the Joy of Cooking makes a perfect gift for the home cook or chef that will be cherished for years to come. Each piece of this stunning collection, including beautifully painted edges and bound cover, is finished by hand.

Piero Lacquer Cream Tray
Handcrafted tray made of wood composite. For indoor use. Approx. 20"L x 15.8"W x 3"T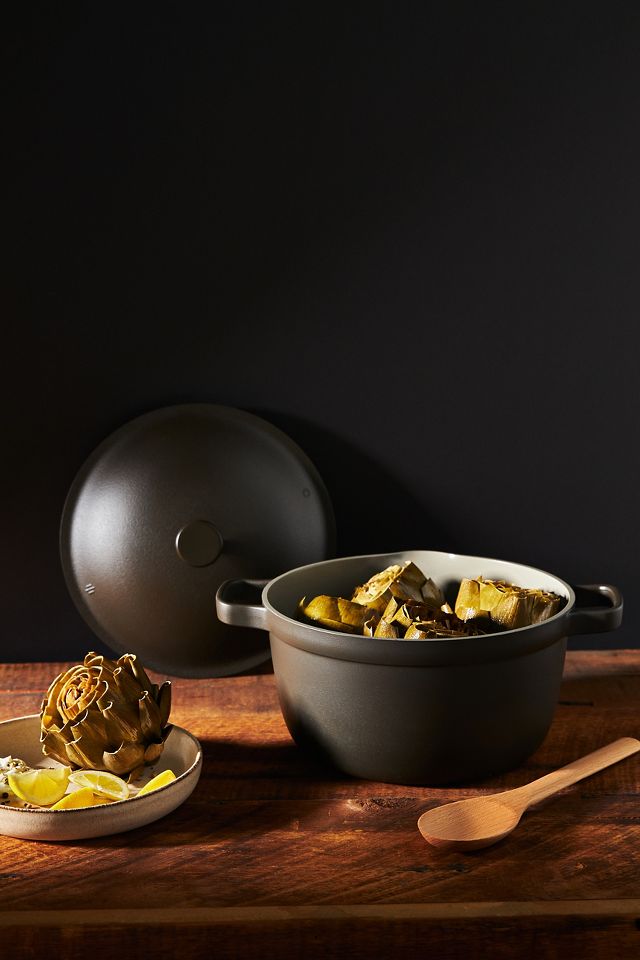 Our Place Perfect Pot
Named for its supreme versatility, this all-in-one pot replaces your stockpot, dutch oven, saucepot, steamer, strainer, braiser, and roasting rack - and is compatible with all cooktops. Best of all? It comes with a beechwood spoon designed to nest two ways on your pot and a built-in steaming and roasting rack.

Siena 11.8" Large Vase, Blue Haze
Siena 8.3" Vase, Blue Haze
Ceramic vase features 18K gold-painted rim

Sophia Clear Coupe Glasses
Handcrafted coupe glasses with 18-karat gold painted trim. Made of lead-free crystal

25 oz. Orange Blossom 3-Wick Savoy Candle in Cream Pot
Triple-wick paraffin wax candle in "Orange Blossom" fragrance. Housed in handcrafted ceramic pot with lid. Pot features 18K gold-painted rim. Fragrance Profile: Floral/Fruity. Burn time: 64 hours

Rabbit Rabbit Lacquer Box
Storage box features Hunt's famous bunnies. Made of lacquer and wood. Approx. 11"L x 7.5"W x 3"T

Cabbage Garden Easter Bunnies, Set Of 3
Handcrafted of resin. Approx. 20"L x 7.5"W x 11"T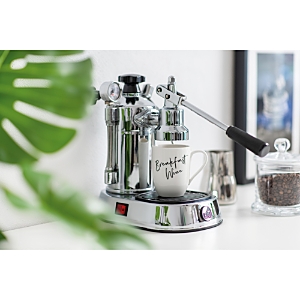 Statement Mug
Adding a bit of whimsy to your day, this statement mug collection features striking black handwritten-style messages set against premium porcelain. Villeroy & Boch has been creating premium tableware since 1748. This product is proudly made in Germany. Dishwasher and microwave safe

Atlas Lenticular Puzzle & Notebook Set
Lenticular 300-piece puzzle and notebook set. Includes puzzle insert

Pebble Tray
This tray is completed with exquisite handles that mimic pebbles. Made of aluminum. Food safe, this tray is perfect for entertaining. 25"L x 15.25"W x 3"T (8 lbs).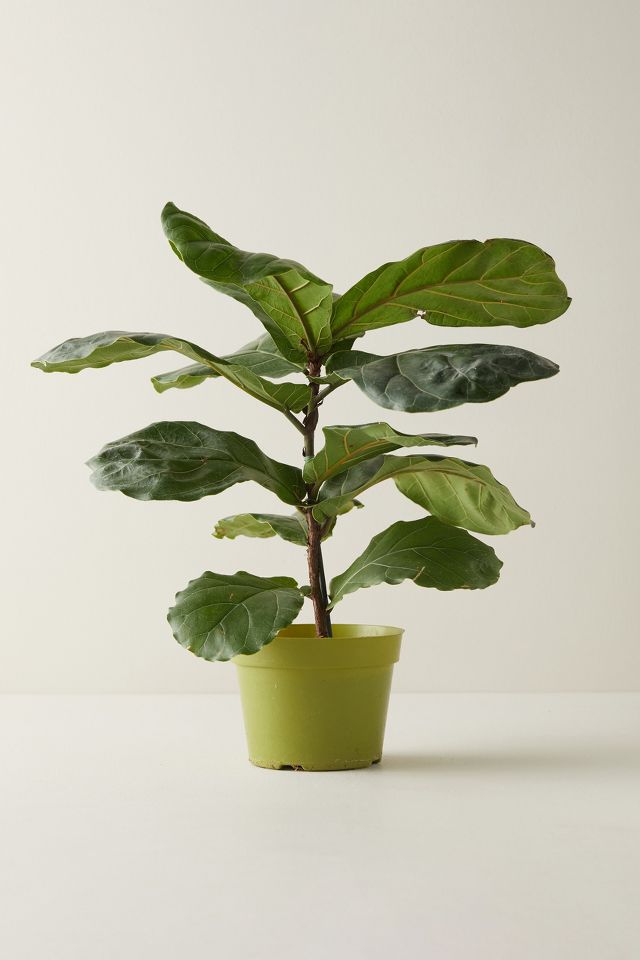 Fiddle Leaf Fig Plant
Everyone's favorite indoor plant is here, arriving at your home ready to display in your favorite pot. The Fiddle Leaf, or Ficus lyrata, is a species of flowering plant in the mulberry and fig family Moraceae. Native to western Africa, from Cameroon west to Sierra Leone, growing wild in lowland tropical environments.

Michael Aram Black Iris Large Vase
Stainless steel vase. Natural and oxidized brass details. 6.5"L x 4"W x 13.75"T.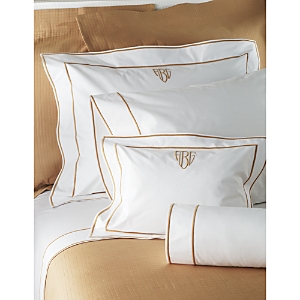 Matouk Ansonia Collection
Understated and classic, the Ansonia Collection features white percale made from 500-thread count Egyptian cotton and finished with two sleek rows of satin stitching.