Gifts for Her

Easter Bunny Shortbread Cookies
Flaky, delicious shortbread all dressed up for Easter. 12 cookies, approximately 2 ounces each.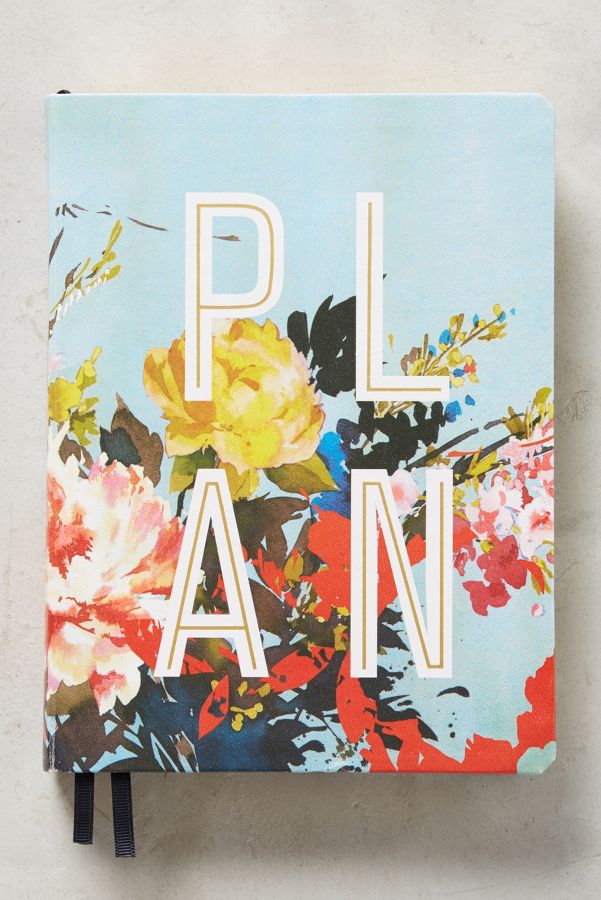 Floral Open-Dated Planner
Known for her distinct handpainted floral motifs, Helen Dealtry's extensive fashion background lends a stylistic approach to her blooming designs. This collection was inspired by Ikabana - the Japanese art of formal flower arranging - as demonstrated in the balanced blossoms seen here.

Jonathan AdlerJet Set Travel Kit
Jet Set Travel Kit. 7.5"W x 5"T. Hand-stitched petit point front. Soft microfiber backing. Adjustable head strap with pockets for earplugs. Carrying pouch.

Jonathan Adler Mrs. Jet Set Travel Kit
Mrs. Jet Set Travel Kit. 7.5"W x 5"T. Hand-stitched petit point front. Soft microfiber backing. Adjustable head strap with pockets for earplugs. Carrying pouch.

Beth Macri XO Hidden-Message Necklace
Handcrafted XO hidden-message necklace. 16"-18" adjustable length, with .5"W (total) x .25"D x 1.25"L pendants. 14-karat gold vermeil. Made in the USA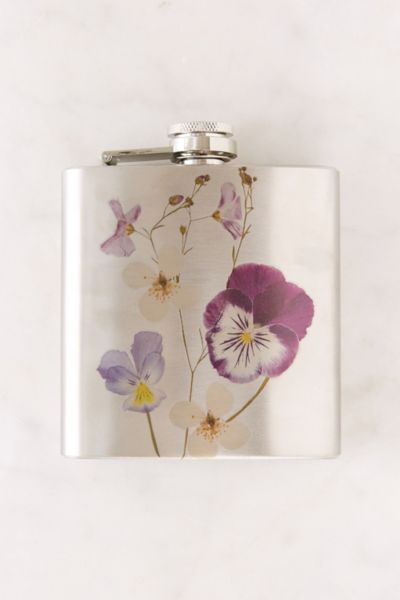 Pressed Flower Flask
Perfectly portable, this coated stainless steel flask is fitted with a fitted screw top

August Morgan Overserved Wine Glasses, Set of 4
Overserved wine glasses. 3.5"Dia. x 5"T; holds 16 ounces. Set of 4. Crafted of glass.

Tory BurchParker Saffiano Continental Passport Wallet
Tory Burch continental passport wallet in saffiano leather. Sized to hold USA passport and international currency. Golden hardware. Removable wristlet strap. Zip-around closure. Signature Tory Burch double-"T" logo medallion at center. 15 card slots, three bill slots, one interior zip pocket.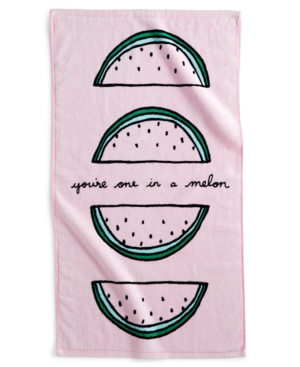 Celebrate Shop Gym Towels
Add a little fun to the workout with this graphic gym towel from Celebrate Shop. "One in a melon" graphic

Personalized Notepads
Add pizzazz to notes, lists, memos, and more with these personalized 200-sheet notepads in your choice of two styles. Select style when ordering. Made in the USA.

Fringed iPhone Case
Handcrafted iPhone® case. Genuine leather back. Dual layer protection. Finely crafted chain-link metal fringe. Slim silhouette. Metallic buttons.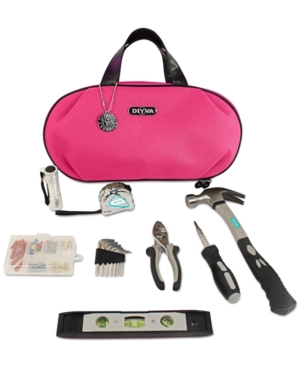 Diyva By Barbara K The Home Repair Tool Kit
Keep your essentials handy in sleek style with The Home Repair Tool Kit. The Diyva By Barbara K collection includes the basics you need to tackle quick-fix jobs around the house or apartment.

Gray Monogrammed Duffel
Duffel made of cotton canvas. Polyester lining. Faux-suede trim; leather handles. Personalization is three initials in style and color shown.

Kevyn Aucoin The Expert Brush Collection
A curated selection of our favorite brushes customized for travel. Legendary makeup artist to the stars, Kevyn Aucoin, created his own line of products to capture every woman's true beauty.

Lilly Pulitzer Gold Metallic Upscale Cosmetic Case
Cosmetic case made of saffiano. Zip top. Undivided interior with one small pocket.

Parker Thatch Big Bag Totes
Big bag totes sold individually. Cotton canvas. Personalization. USA

MacKenzie-Childs Courtly Check Travel Pillow
Travel pillow made velvet.

Parker Thatch Sleeping Sweetheart Eye Mask
Eye mask made of cotton canvas. Personalization. USA

Parker Thatch Travel Jewelry Case
Travel jewelry cases sold individually. Cotton canvas. Zip-around closure. Personalization. USA

Personalized Folded Notes Boxed Sets
Folded notes in bold patterns with distinctive personalization turn correspondence into a fashionable event.

KELLY KAY 25 Butterfly Folded Notes
A brilliant, hand-drawn butterfly illustration floats gently across these luxurious folded notes. Encased in rich purple Euro-flap envelopes, these notes will awe anyone who "catches" them.
Gifts for Him

Maggie Louise Hop into Spring Chocolates
Darling and delicious hand-painted chocolates for Easter. 10 sweets, as shown, in an assortment of milk, dark, and white chocolate. Beribboned box, 5.25"Sq. x 2"D; 3.13 total ounces. Made in the USA.

Jonathan Adler Mr. Jet Set Travel Kit
Mr. Jet Set Travel Kit. 7.5"W x 5"T. Hand-stitched petit point front. Soft microfiber backing. Adjustable head strap with pockets for earplugs. Carrying pouch.

Assouline Publishing GQ Men Hardcover Book
Mining the magazine's extensive photographic archives, GQ Men captures the essence of what it means to look sharp and think smart — the magazine's mantra — by showcasing the men who embody the GQ spirit. From actors and musicians to fashion designers and athletes (just to name a few), GQ Men celebrates all the facets of the modern American man — smart and stylish both inside and out.

Dylan's Candy Bar Gold Collection Deluxe Set
Gold Collection Deluxe Set of premium, flavored chocolate bars.

Graphic Image American Bar Leather-Covered Book
Hand-bound leather book. American Bar has over 500 drink recipes arranged alphabetically and by category. Also contains history of various wines and liquors.

Flight 001 Mini Bar Travel Bar Set
Raise your glass for traveling cocktails and a movable happy hour wherever your travels take you. The Flight 001 Mini Bar Kit is the perfect accessory for your next adventure. It contains two 30 ML metal flasks, four mixer bottles, a funnel and mixing spoon, and an international drink recipe book, all contained in a zip-around case. It comes packed in a fun gift box as well so it can be the perfect item for your favorite world traveler.

Graphic Image Travel Notebook, Personalized
Handcrafted travel notebook. Leather cover. Summary pages for detailing your adventures; full-color maps. Editorial information includes toll-free numbers, world weather, distances, and international dialing codes. Cream-white, acid-free paper with gilt edges; double-faced cream satin ribbon marker. Personalization is one to three initials in style and color shown.

M Clip Stainless Steel & Carbon Money Clip, White
M-Clip: The World's Finest Money Clip®—for men who expect nothing less than the best. Designed to hold an adequate amount of content, including credit cards and cash, and crafted in quality materials to stand the test of time.

Michael Aram Olive Branch Gold Pizza Cutter
Pizza cutter made of natural and oxidized brass and stainless steel.

Pendleton Hampshire Plaid Lambswool Throw with Leather Carrier
Classic and cozy in ultra-soft merino wool, this Pendleton throw is perfect for chilly evenings

Pendleton National Park Collection Glacier Park 22" Wheeled Carry-On Duffel
From Pendleton, this wheeled duffel features: Glacier Park, a featured pattern from Pendleton's exclusive National Park Collection, to celebrate the 100-year anniversary of the National Park foundation. Canvas with vegan leather trim and ID tag. Hand-painted accent detailing

Steiner Sports Derek Jeter MLB Baseball
The perfect gift for the sports enthusiast in your life, this official MLB baseball is signed by legendary New York Yankee Derek Jeter. A Steiner Hologram of Authenticity is included.

Tumi Voyageur Oslo 4-Wheeled Compact Carry-On
Carry-on made of nylon. Leather trim. Interior divided into two compartments; back section with file divider and padded laptop pocket; front section with small accessory pockets. Front U-zip pocket with dedicated space for tablet and phone.

Tom Ford Noir Extreme Eau de Parfum, 1.7 oz.
Tom Ford Noir Extreme reveals a new dimension of the Noir man. An amber-drenched, woody oriental fragrance with a tantalizing and delectable heart, Noir Extreme captures the aspect of the man that relishes in immoderation and dares to be extraordinary.

Frye Logan Men's Leather Overnight Bag, Dark Brown
Get noticed when you travel with this rugged overnight bag by Frye.

Battenkill Bottle Holder
A perfect gift for the traveling scotch aficionado, the Battenkill Bottle Holder is constructed of durable canvas and leather, and features a padded interior, carrying handle, and brass zippers. Built to fit most wine and high-end liquor bottles, it's a safe and unique way to transport spirits. USA

Brackish Feather Bow Ties
Completely handmade in eastern South Carolina, each of these remarkable bow ties is crafted from carefully selected feathers. While this makes every tie's appearance unique, they all share the same iridescent and original look. Comes in a wood presentation box and makes for a fine gift. USA.

GiGi New York a Graphic Image Company Suede Small Valet Tray, Personalized
GiGi New York a Graphic Image Company Suede Medium Valet Tray, Personalized
Handcrafted valet tray. Suede. Personalization is one to three initials in gold foil in style shown. USA

Hawaiian Curly Koa Shave Kit
When unique and the best are prerequisites for a gift, Pipers is truly a company that values quality over quantity. These handmade shave kits offer everything a man needs for a clean shave and smooth skin. Matching Hawaiian Curly Koa razor (which accepts Mach 3 heads) and silver-tip badger hair brush (24mm knot), a hand-thrown clay shaving mug, metal stand, blades, and a puck of soap and pump bottle of aftershave lotion (both handmade by a small soapery in Maryland). USA

Graphic Image Inc Personalized Golf Yardage Book Cover
This yardage book cover easily holds your yardage book with pencil. It fits in and look great in your back pocket.
Gifts for Them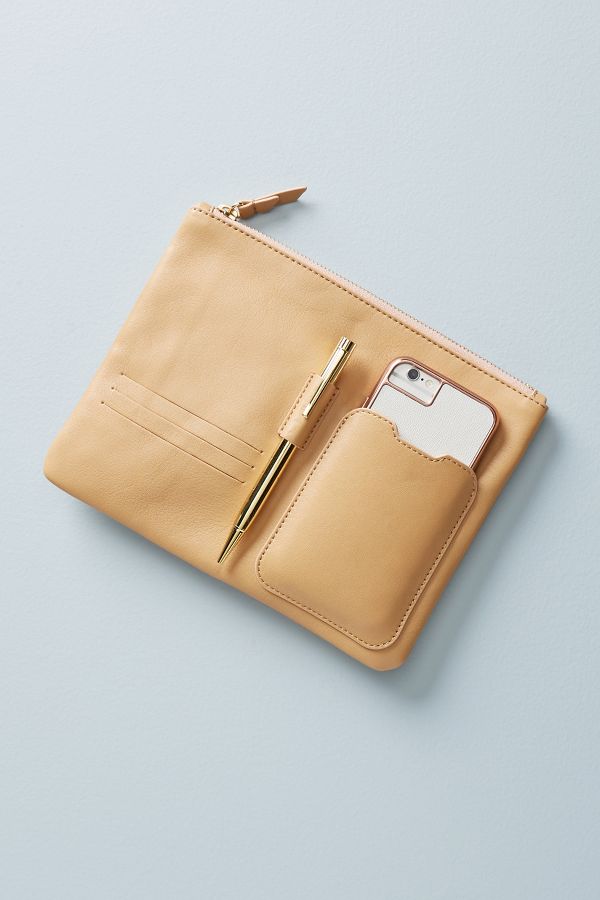 Ready For Anything Pouch
Pen included. Leather; cotton lining

Michael Wainwright Manhattan Platinum Cheese Shaver & Knife
Industrial-designed platinum-plated handles with gleaming 18/10 stainless steel implements. Set of 2 includes shaver and knife as shown. Each, 8.5"L. Dishwasher safe.

Calvin Klein Modern Cotton Sweatshirt Throw
Wrap yourself in this cozy, perfect-for-lounging throw by Calvin Klein, lined in plush fleece and accented with logo trim.

Wolf Gourmet 6-Piece Forged Cutlery Set
Precisely engineered to combine the precision of Japanese cutlery tradition with the renowned durability of German-designed knives, each piece by Wolf Gourmet is forged from high-carbon stainless steel and ice-hardened to an optimal 61 on the Rockwell C hardness scale for incredible, long-lasting performance.

MacKenzie-Childs Courtly Check Serving Utensils
Add these charming Courtly Check® serving utensils to your MacKenzie-Childs® collection. Each is stainless steel with a black and white porcelain handle with golden detailing

11-Piece Boxed Bar Set
Our complete home mixology set is ideal for wedding and housewarming gifts. With a generous 40-ounce cocktail pitcher, 20-ounce mixing glass inscribed with recipes, Boston shaker, four double old-fashioned glasses and essential tools (bar spoon, strainer, double jigger and muddler) you'll be mixing with the pros in no time.

Mary Jurek Orion Cheese Set
Serve your guests with sleek, modern design. Boxed set of three; makes a wonderful gift. Silky smooth 18/8 stainless steel and carved, naturally shed buffalo horn.

Tumi Tegra-Lite X-Frame Black International Carry-On
International carry-on made of Tegris®, a revolutionary polypropylene thermoplastic composite material created by Milliken® for use in lifesaving armor, race cars, and sports protective gear.

Jay Strongwater Footed Painted Bowl
Handcrafted bowl. Glass. Hand enameled and hand set with Swarovski® crystals.

Parker Thatch Pink Cherry Lacquer Tray
Tray made of bamboo. Lacquer finish. Gold-leaf accents. Personalization is name (up to 20 characters/spaces) in style and color shown. USA

D.L. & Company Rotten Luck Dice Set
Set of six dice in lacquered box. Dice made of metal embellished with Swarovski® crystals. Each die decorated with six designs: peace symbol, devil, 13, horseshoe, skull, and clover.

Rimowa North America Classic Flight Luggage
Luggage made of aluminum. All cases include TSA-approved locks and leather handles.

iomoi Fox Lacquer Tray
Tray handcrafted of bamboo with lacquer finish. Gold-leaf accents.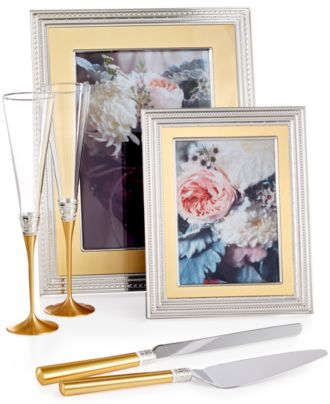 Vera Wang Wedgwood With Love Gold Gifts
Elegance is defined by Vera Wang's Wedgwood With Love Gold Gifts. Stunning silver and gold plate finishes punctuate a look that's as timeless as your memories

Avanti Bath Towels, Mr. & Mrs. Bath Towel Collection

A great gift idea for any couple, especially newlyweds! This elegant bath towel features Mr. or Mrs. embroidery in a lovely pewter hue with coordinating decorative trim

Aerial Hometown Jigsaw Puzzle
Put your house in the middle of a 400-piece custom jigsaw puzzle! Created using aerial-image mapping, a high-resolution aerial photo creates a precise and detailed image of your hometown—covering a bird's-eye view of an area 1½ miles east-to-west and 1 miles north-to-south—with your house right in the center. To make getting started a little easier, the center puzzle piece is shaped like a house. This completely unique puzzle makes a great gift and is a fun and challenging activity for the whole family.

Graphic Image Personalized 9" Notebook with Spiral Insert
Handcrafted of pebbled leather. Personalization is up to three initials in gold foil in style shown. Made in USA.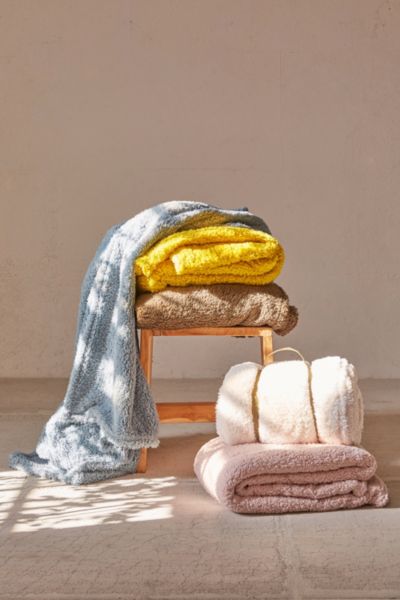 Amped Fleece Throw Blanket
Super soft + cozy blanket that you'll definitely want to wrap yourself up in. Made from comfy fleece for the warmest, fuzziest + snuggliest blanket around. Perfect to top off a couch or chair + great as another layer in your bedding, too!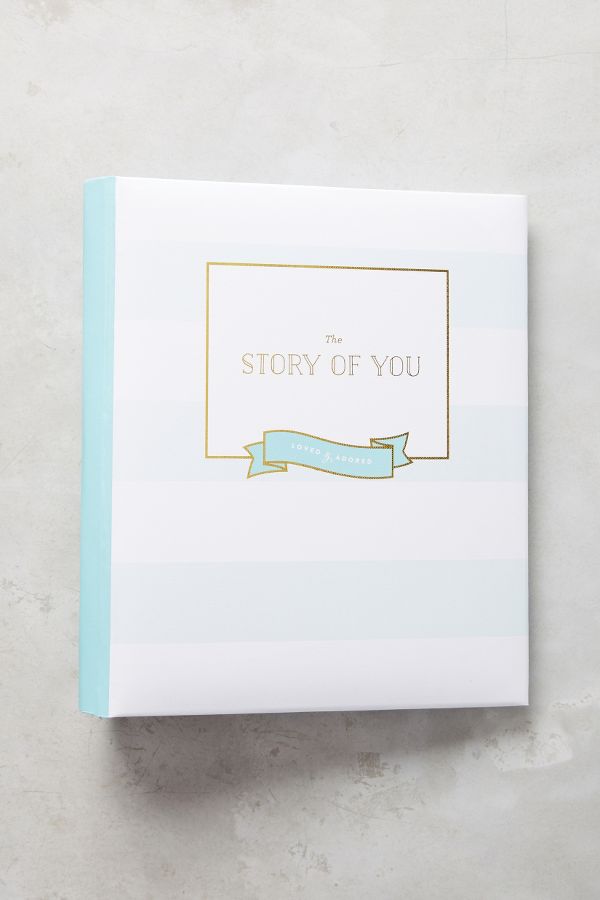 Story of You Baby Book
While awaiting the birth of her twins, Emily Ley found herself searching for an idyllic, thoughtful baby book that provided inspiring prompts and left welcoming space for intimate moments and mementos. The result: this album- style book that captures a well-rounded snapshot of the babe's new world in a clean and classic design.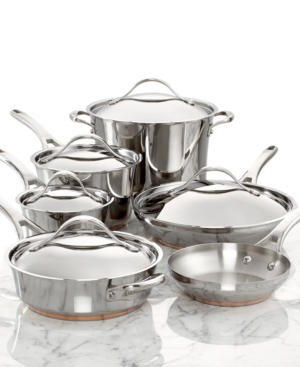 Anolon Nouvelle Copper Stainless Steel 11 Piece Cookware Set

Grow your busy kitchen with the most-popular and most-used pieces. Delivering expert-grade results with layer upon layer of premium cooking material, each piece in this polished set features ultra-reactive copper encapsulated by aluminum & magnetized stainless steel & finished with an impact-bonded double full cap for unrivaled heat distribution and incredible cooking control